Male Breast Reduction Eton
Consultations offered at our four convenient locations in 10 Harley Street, London, Princess Margaret Hospital, Windsor, Spire Thames Valley, Gerrards Cross and Kings' Oak Hospital, Enfield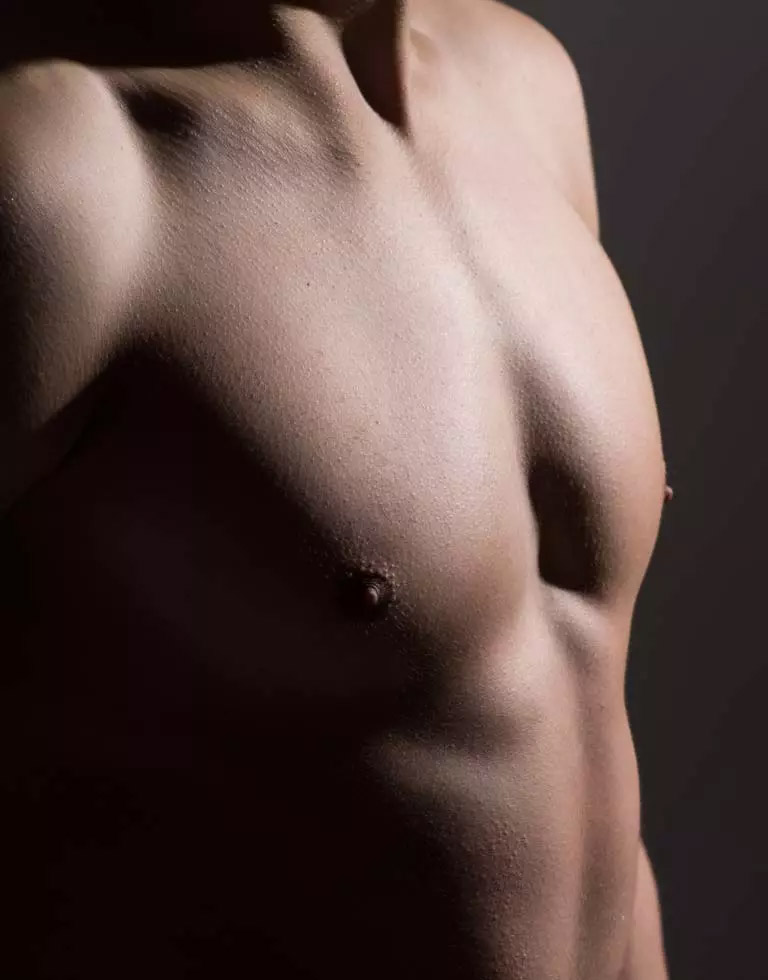 Male breast reduction is available in Eton, for men who have gynaecomastia. With the Refresh by Fazel clinic, you could benefit from life-changing results with a procedure designed to correct male breasts, or 'moobs' as they're sometimes called.
Gynaecomastia surgery is an effective cosmetic procedure to reduce excess tissue and fat in the male breast area. Patients can achieve a firmer and flatter chest, which can be a significant boost for self-esteem.
BOOK A CONSULTATION to discuss the treatment options available for men with gynaecomastia. Call Refresh on 0330 660 0979, text 07397 873 258 or fill out this online form for more information.
Male breasts can occur due to hormone imbalance or as a result of significant weight loss that has left behind loose or sagging skin. Breast reduction surgery is usually required to lose this excess weight and skin tissue permanently.
At Refresh by Fazel, male breast reduction is a popular procedure which helps patients regain confidence in their body. Carried out by the award-winning surgeon Dr Maisam Fazel, surgery can take just 1.5 hours with patients being able to return to work after 5 days, and the gym after 4 weeks.
The Refresh by Fazel clinics are in operation across South East London including on London's Harley Street and two clinics near Eton – in Windsor and Slough.
Before and After Photos
Considerations
Diet and exercise may go some way to helping men reduce the size of their breasts. But sometimes this simply isn't enough to get rid of stubborn fat deposits or excess skin and tissue.
If you have gynaecomastia or have lost a significant amount of weight, male breast reduction surgery can help. Stretched skin or overdeveloped breast glandular tissue can be reduced or removed through male reduction surgery.
The procedure involves making an incision around the nipple or inside the chest to remove glandular tissue if this is the cause of the problem. When male breasts are the result of excess fatty tissue, there are non-surgical ways to counter this problem. Treatments like Vaser liposuction use vibration and ultrasound technology to break down fat deposits that can cause 'moobs'.
There is also an option to have skin tightening, although this is seldom needed once the fatty tissue has been extracted, since the skin tends to naturally tighten on its own. At Refresh by Fazel, we find that a combination of Vaser liposuction and excision surgery achieves the best overall results.
View the before and after photos in our patient gallery to see some of the results that have been achieved through male breast reduction procedures.
Expectations
Maisam Fazel is renowned for his rapid recovery technique, and sees most patients return to work within 4 to 7 days following their procedure. Physical activity such as light gym work is often possible just a few weeks following male breast reduction surgery.
Following your procedure, you'll be required to wear a support garment for 4 weeks which will help to aid recovery. Male breast reduction doesn't require an overnight stay in hospital, so you'll be able to leave a short time after your procedure is complete.
You'll be able to see a noticeable difference to the size of male breasts immediately after surgery, and the results should continue to improve as any inflammation or swelling subsides. This can take several weeks, with fully healed results expected between 3 months to a year after your procedure.
Procedure
Gynaecomastia can take form in two different ways. The first being the overdevelopment of glandular tissue in the male breast behind the nipple. This can create a breast-like appearance with tissue that is firm to the touch. It can occur as a result of underlying health issues, hormone imbalances or as a result of using medication such as steroids. It can also occur due to hormonal changes through ageing, or simply be a matter of genetics.
The second kind of gynaecomastia is referred to as pseudo-gynaecomastia, which is a build-up of fatty tissue in the chest. This can cause the skin to stretch, but is usually treatable through diet and exercise alone.
Most men will experience some form of gynaecomastia, and while it is common, it is often no cause to be concerned. Some men may even experience a combination of both kinds of gynaecomastia at some point in their lifetime.
Cost
The cost for male breast surgery for gynaecomastia with Refresh by Fazel can be found on our price list. We offer no-obligation consultations where you'll be able to discuss your case directly and discreetly with Dr Maisam Fazel.
About Refresh by Fazel
Dr Maisam Fazel is a 5-star rated award-winning surgeon who runs the Refresh by Fazel clinics. We pride ourselves on the highest standard of procedures, excellent aftercare and open and honest consultations.
Maisam Fazel is regularly invited to share his expert knowledge and experience at meetings worldwide, and often takes referrals from fellow surgeons for more complex cases. He has dedicated his entire career to developing his profession in cosmetic surgery procedures.
Next Steps
If you think you could benefit from male breast reduction, contact our clinic at your earliest convenience to book an initial consultation with Maisam Fazel. You can use the contact form, or get in touch via the following:
CALL US
TEXT US
CONTACT US
Doctor Fazel is a Harley Street onco plastic and reconstructive surgeon who consults from two clinics close to Eton:
Refresh Clinic Slough
Spire Thames Valley Slough
Wexham Street
Stoke Poges
Buckinghamshire
SL3 6NH
Refresh Clinic Windsor
Princess Margaret Hospital
Osborne Road
Windsor
SL4 3SJ