Fat Transfer To Breasts
Consultations offered at our four convenient locations in 10 Harley Street, London, Princess Margaret Hospital, Windsor, Spire Thames Valley, Gerrards Cross and Kings' Oak Hospital, Enfield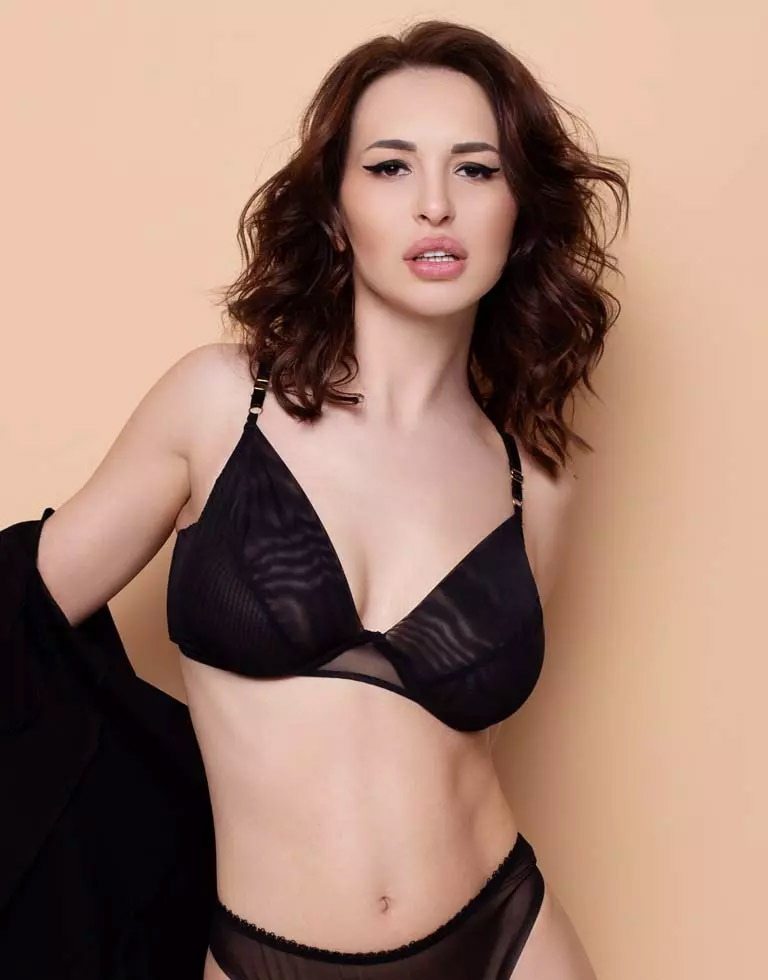 Breast enlargement is the most requested cosmetic surgery procedure worldwide, but as some patients wish to avoid synthetic silicone implants, fat transfer to the breasts has become increasingly popular. Also known as lipomodelling or autologous fat transfer, Maisam Fazel uses a patient's own fat from another area of the body to enhance breast size, shape or to improve symmetry.
Before and After Photos
Benefits
For suitable patients, fat transfer to the breasts provides an excellent alternative to a breast implant augmentation and is thus a popular choice with many of Maisam Fazel's patients. Fat transfer to the breasts can help in a number of different scenarios including to:
Enhance breast size and shape
Improve cleavage
Correct lack volume in the breasts as a result of breastfeeding, pregnancy and other changes
Correct breast deformities arising from previous breast surgery
Improve breast asymmetry
Help restore volume once breast implants are removed
Add volume to breasts with implants in a procedure known as hybrid breast augmentation
Expectations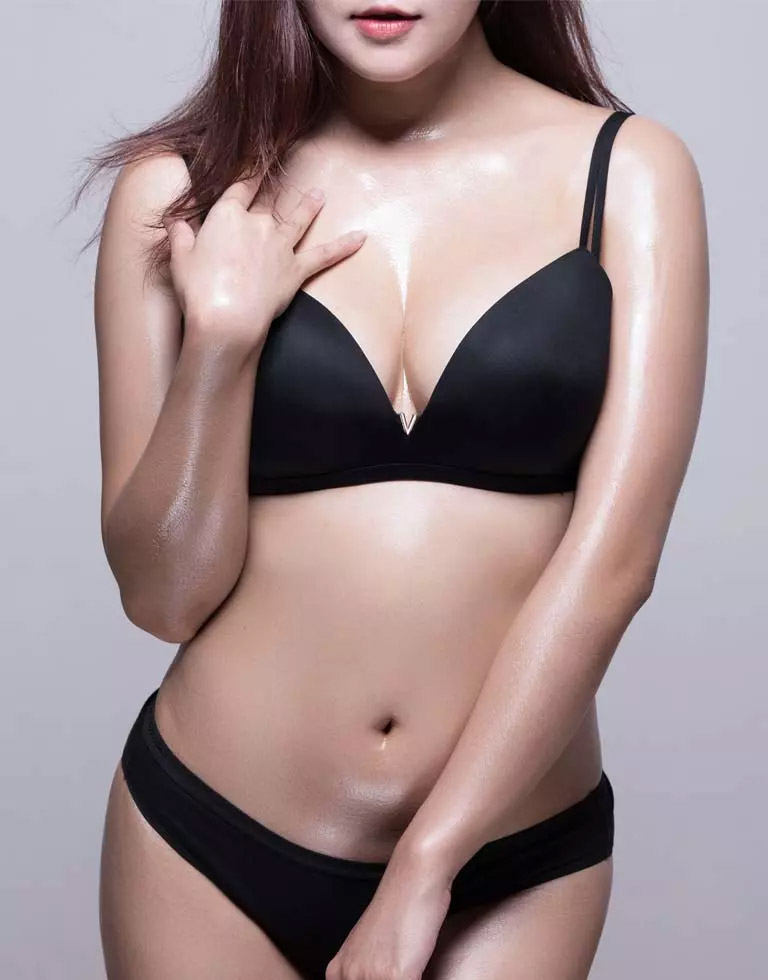 Maisam Fazel's surgical skill both as an onco plastic surgeon and aesthetic surgeon means he has extensive experience in fat transfer.
Firstly, he carefully harvests the fat from usually the abdomen, flanks or thighs using a modified liposuction technique through tiny incision sites. The fat is then purified and filtered before being re-injected into the breasts.
Some of the fat is naturally reabsorbed by the body but Maisam Fazel's technique has been honed to ensure optimal, long-lasting results.
Some patients who choose to have their silicone breast implants removed also opt to have fat transfer to replace some of the lost volume. Maisam Fazel is happy to discuss this if desired.
FAQ
Who is suitable for lipomodelling to the breasts?
This procedure is ideal for nearly any woman considering a breast augmentation but who does not wish to use breast implants. A patient needs to have enough body fat available to augment the breasts but Maisam Fazel can advise whether lipomodelling can realistically achieve the results desired.
How much fat survives?
In healthy patients, approximately 60-70% of the fat survives beyond 3 months. The fat that remains at that stage tends to do so over a long term as long as the patient is healthy and maintains a stable weight. Where needed, the procedure can be repeated once the fat has settled.

What scarring is expected from fat transfer to the breasts?
The scars are tiny with small incisions made in the donor area where the cannula is inserted to remove the fat. It is usually possible to conceal these so that they are not be visible afterwards. Similarly, tiny incisions are made on the breasts but again these heal very well and are rarely visible.
What are the risks of fat transfer to the breasts?
Fat transfer to the breasts is a very safe procedure which is routinely performed. Some of the risks include failure of the fat to survive, fat necrosis (firm areas of fat) and oil cysts. Fat transfer can also produce changes to a mammogram and thus patients who have undergone fat transfer must inform the radiologist of this.
What are the benefits of fat transfer to the breast?
The appeal of fat transfer to the breasts as opposed to silicone breast implants is the avoidance of issues relating to silicone breast implants such as rejection, capsular contracture, ALCL and Breast Implant Illness.
Fat transfer also allows Maisam Fazel to use his skill to shape and sculpt the breasts using the grafted fat in a way that cannot be done with solid implants. Any irregularities, deformities or asymmetries can be addressed in a more refined way.
In addition to improving the appearance of the breasts, patients are also able to lose unwanted fat from elsewhere in body in the same procedure, for an overall more sculpted appearance.
What size increase can be expected from fat transfer to the breast?
An increase of up to a cup in breast size can be achieved but this varies between patients so sometimes several procedures are required to reach the desired breast size.