Breast Reconstruction
Consultations offered at our four convenient locations in 10 Harley Street, London, Princess Margaret Hospital, Windsor, Spire Thames Valley, Gerrards Cross and Kings' Oak Hospital, Enfield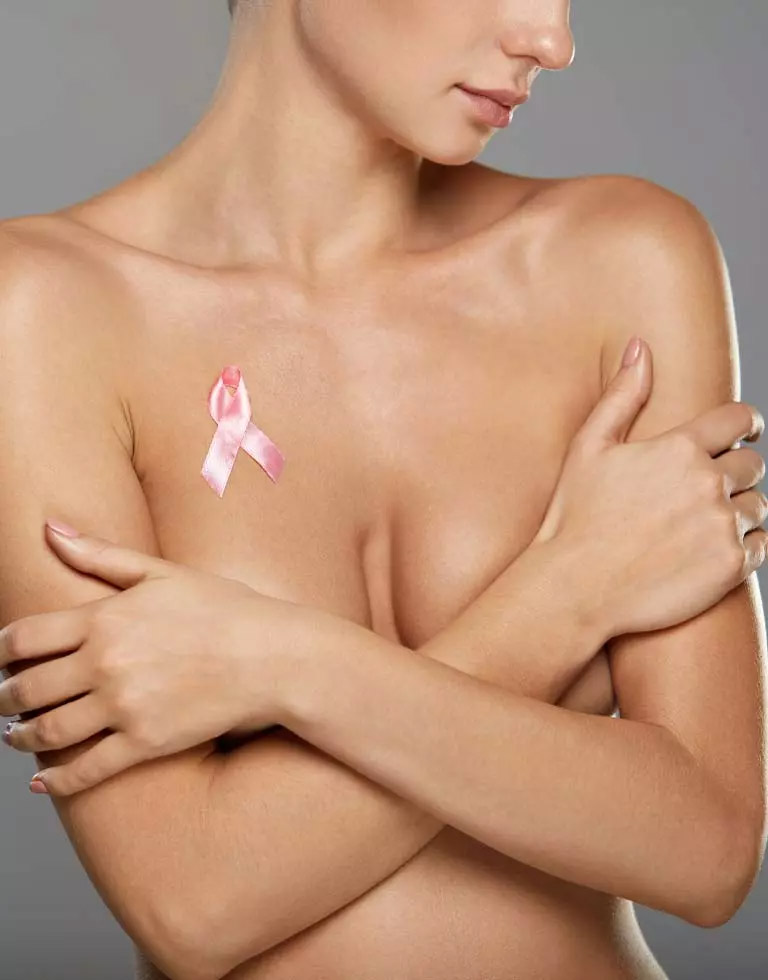 Breast reconstruction by Maisam Fazel involves advanced surgical techniques to recreate a breast shape after a mastectomy.
Before and After Photos
Benefits
Breast reconstruction aims to recreate the breast shape and can be performed at the same time as a mastectomy or at a later date. It offers patients psychological and aesthetic benefits when recovering from breast cancer.
There are a wide range breast reconstruction options. Understanding a patient's oncological and aesthetic concerns is of utmost importance to Maisam Fazel in order to offer the most appropriate option.
In summary, a breast reconstruction can help:
Restore the breast(s) that have been removed due to breast cancer treatment
Address asymmetry after partial or full mastectomy in one breast alone
At a Glance
Duration: Variable
Daycase / Overnight: 1 night
Type of Anaesthetic: GA
Bra / Garment to be worn for: 6 weeks
Return to Work (depending on job): 2 weeks
Return to Gym: 6 weeks
Expectations
As an onco plastic surgeon, Maisam Fazel can draw on both his comprehensive knowledge of breast cancer surgery as well as his extensive experience in plastic surgery to produce the optimal aesthetic outcome. He can also perform delayed breast reconstructions for those patients who were not given the option of breast reconstruction at the time of their mastectomy, or for those who preferred to complete all their breast cancer treatment before embarking on breast reconstruction. There are a number of different techniques and surgical approaches that can be considered when planning a breast reconstruction procedure.
Implant Reconstruction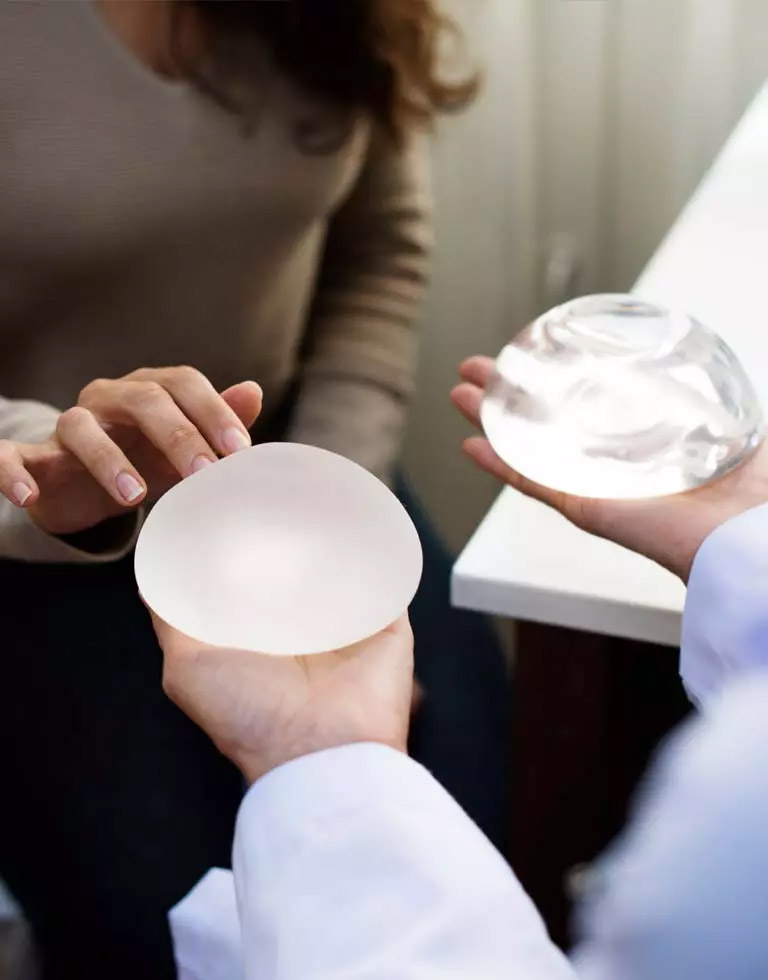 This is one of the most common types of breast reconstruction and involves using a breast implant to reproduce the shape of a breast.
Maisam Fazel frequently performs one-stage implant reconstructions using special synthetic or biological materials to support the implant and to give the reconstructed breast a natural shape (ptosis). This allows the breast reconstruction to be performed in one operation producing the desired aesthetic result immediately. One of the main advantages of this type of reconstruction is that it allows for a nipple preserving mastectomy (where oncologically permitted) and thus usually produces an excellent cosmetic result.
Latissimus Dorsi Flaps
During an LD flap reconstruction, a muscle flap is taken from the back and moved through a tunnel in the armpit to the front of the chest. The muscle flap often enhances an implant reconstruction to produce breasts that looks and feels more natural.
The procedure usually takes two to three hours to perform, and the patient remains in hospital for three to five days.
Additionally, Maisam Fazel is amongst a handful of surgeons in the UK who now combine lipomodelling with an LD breast reconstruction. In this process, fat is taken from the patient in a similar way to liposuction and re-injected into the reconstructed breast to give it greater volume.
TRAM and DIEP Flaps
During the transverse rectus abdominis myocutaneous (TRAM) or deep inferior epigastric artery perforator (DIEP) flap reconstructive procedures, an incision similar to that used in a tummy tuck is made in the abdomen to lift layers of skin, fat and blood vessels. The abdominal tissue is then used to create a breast mound on the chest.
This procedure often takes five to eight hours to perform and requires a hospital stay of around a week. Patients may experience abdominal pain and tightness for some weeks, and it may take a few months to return to full activity. However, TRAM and DIEP flap reconstructions are able to produce results that look and feel natural.
FAQ
What method of breast reconstruction is best?
The best surgical approach depends on a number of factors that Maisam Fazel will evaluate when planning a procedure. This includes body shape, previous surgeries, current health and wellbeing and personal preferences. Every option will be discussed in full so that a patient can make an informed decision.
Does having breast reconstruction increase the likelihood of breast cancer returning?
Several studies have shown that breast reconstruction is safe and does not in any way increase the chance of breast cancer returning.
Does having breast reconstruction make it more difficult to detect breast cancer recurrence?
There is no evidence that having a breast reconstruction makes it more difficult to pick up recurrent disease. Patients are monitored in the same way with or without a breast reconstruction so any abnormalities can be investigated straight away using modern imaging techniques.

What options are available for someone who does not want a breast reconstruction?
Some patient decide against having a breast reconstruction. In such cases, an artificial breast known as a prosthesis can be used to balance the breasts fill the underwear.
What is the difference between onco plastic surgery and breast reconstruction?
Onco plastic surgery refers to creating an aesthetic breast shape after a lumpectomy, while breast reconstruction refers to creating a whole new breast mound after a full mastectomy.