Bra Roll Excision
Consultations offered at our four convenient locations in 10 Harley Street, London, Princess Margaret Hospital, Windsor, Spire Thames Valley, Gerrards Cross and Kings' Oak Hospital, Enfield
Bra roll excision surgery is solution to remove excess skin and fat that tends to bulge around the edges of a bra.

Before and After Photos
Benefits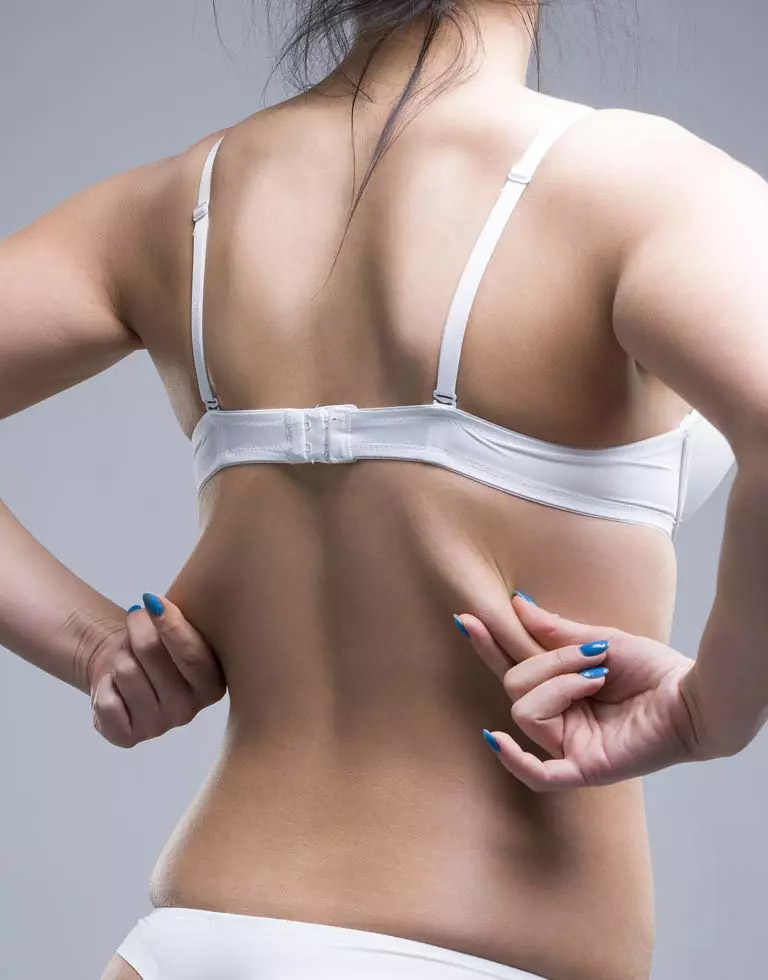 Saggy excess skin can occur after significant weight loss or ageing. Around the upper back, it forms bulges which are especially prominent when wearing a bra or a bikini. It is often very difficult to reduce this excess skin with diet and exercise alone.
Maisam Fazel usually combines this procedure with liposuction to this area. Bra roll surgery can address:
Skin laxity in the upper back
Excess fatty tissue in the upper back
At a Glance
Duration: 2 hours
Daycase / Overnight: 1 night (occasionally daycase)
Type of Anaesthetic: GA
Bra / Garment to be worn for: 6 weeks
Return to Work (depending on job): 10 days
Return to Gym: 2 weeks (lower body) 6 weeks (upper body)
Expectations
Maisam Fazel's bra roll surgery usually combines liposuction of the upper back with skin excision. This involves a horizontal scar across the upper back which is easily hidden by a bra strap.
If a patient has good skin elasticity, but wants a more defined upper back, Maisam Fazel may recommend normal or VASER liposuction alone without any skin excision.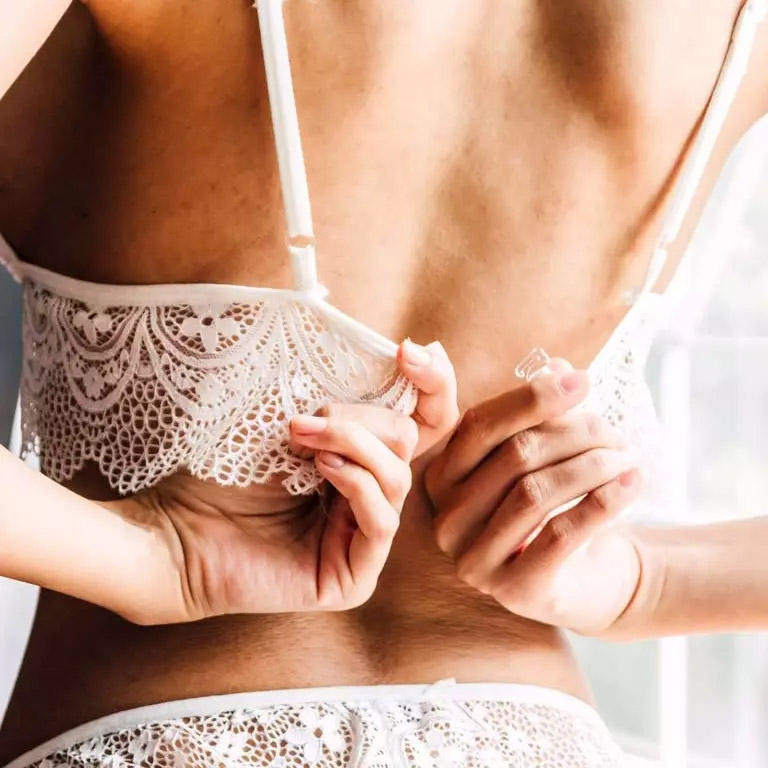 Maisam Fazel plans the bra roll excision procedure with great care and has the surgical expertise that is essential to ensure an elegant result. His surgical approach ensures patients are mobile on the day of surgery and can often return home the same day. Most patients resume normal activities within two weeks.
FAQ
Can liposuction alone be used to remove bra rolls?
If a patient has good skin elasticity and only a moderate amount of stubborn upper back fat, VASER liposuction can be performed as a standalone procedure as the skin will usually retract and produce a tightening effect. If the skin quality is poor or if there is no fat present, liposuction alone will not work and surgical excision of the skin will be required.
Is bra roll surgery painful?
Most patients find that any discomfort in the few days after surgery is well controlled by simple painkillers.
What downtime can be expected after bra roll excision surgery?
The downtime after bra roll excision surgery involves a recovery of a few days, with care to avoid raising one's hands above one's head for 2 weeks. it is recommended to take 2 weeks off work and to avoid heavy lifting for 6 weeks.
What scarring can be expected from bra roll excision surgery?
The scar is placed in a horizontal line that is concealed by most bra straps. With time the scar fades well and Mr Fazel is able to advise on a variety of creams to help this fade faster.