Male Breast Reduction Farnborough
Consultations offered at our four convenient locations in 10 Harley Street, London, Princess Margaret Hospital, Windsor, Spire Thames Valley, Gerrards Cross and Kings' Oak Hospital, Enfield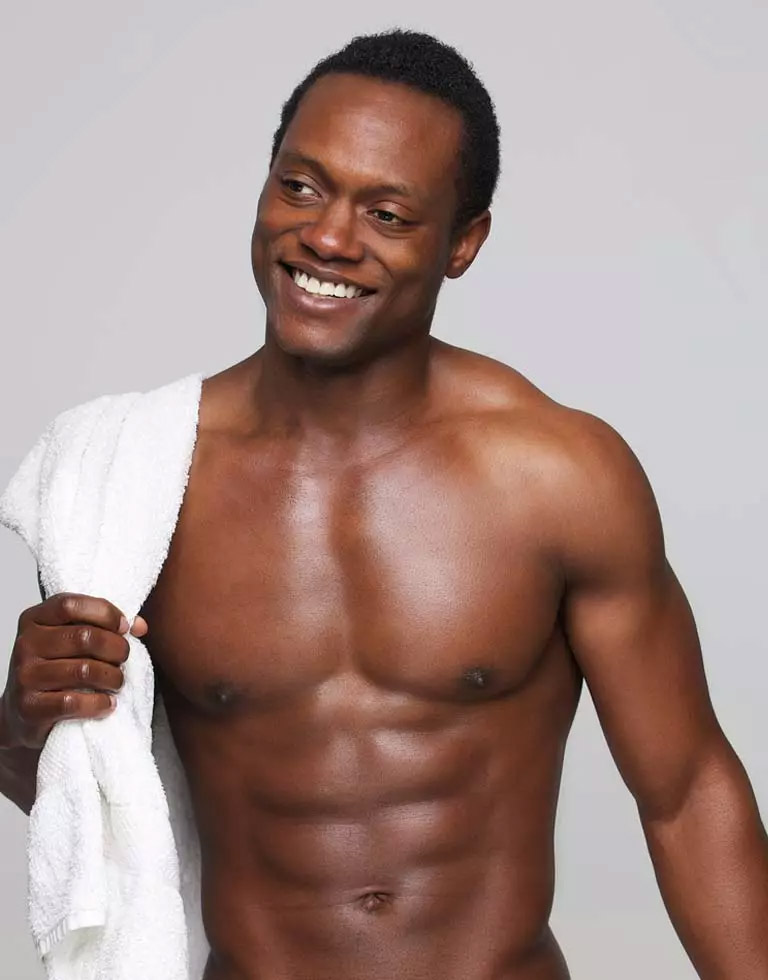 Male breast reduction surgery at our clinic near Farnborough can leave you with renewed self-confidence and boosted self-esteem. Also known as gynaecomastia, surgery to reduce the size of male breasts provides permanent results for a flatter, and more defined chest.
With Refresh by Fazel, led by top onco plastic and reconstructive surgeon Maisam Fazel, patients can transform oversized breasts into a more contoured and desirable shape. Results are natural-looking, with minimal to no signs that any cosmetic surgery has taken place. Doctor Fazel is a specialist gynaecomastia surgeon, and has pioneered innovative techniques in this male breast reduction procedure.
So if you're seeking ways to remove excess tissue and fat to leave a firmer and more toned chest, male breast reduction surgery could be an effective solution for you. Many clinics offer variations of 'moob' surgery, however with 20 years' experience in the cosmetic surgery field and a specialism in male breast reduction, Doctor Fazel is unrivalled in providing outstanding results and persistently receives 5 star feedback from highly satisfied patients.
Book a consultation for male breast reduction surgery near Farnborough
Doctor Fazel is a leading Consultant Aesthetic, Onco Plastic and Reconstructive Surgeon based out of London's Harley Street. He also consults from clinics across the South East of England. The Refresh by Fazel clinic at Princess Margaret Hospital in Windsor is just a short distance from Farnborough.
Gynaecomastia surgery is a highly successful and effective procedure that reduces excess fat, tissue and skin from the chest, to leave more aesthetically pleasing male breasts. This quick and straightforward procedure provides permanent results, and can also have a profound effect on patient wellbeing.
Before and After Photos
Procedure
Within just a few hours, surgery to reshape and reduce the size of male breasts will be complete, leaving better proportioned and more natural-looking male breasts.
Gynaecomastia surgery is an approved treatment, taking place within a single day under general anaesthetic. Patients can return home almost immediately after the procedure, and will be cared for under our first class aftercare programme.
Patients will be able to resume regular daily activities and return to work within 7 days of their male breast reduction surgery.
Results
Doctor Fazel is a highly revered surgeon, known for producing the best results in both surgical and non-surgical cosmetic procedures. Refresh by Fazel patients not only receive the highest standard of care possible, but will also benefit from skills, expertise and results that are hard to find elsewhere.
With an exceptional reputation amongst fellow surgeons and previous patients, Doctor Fazel is also recognised internationally, being called on frequently to share his expertise worldwide. Care for our patients extends far beyond the surgical treatment, and our aftercare programme includes follow-up appointments with Doctor Fazel to monitor recovery and ensure the best results possible.
Considerations
All patients are required to attend a pre-surgery consultation and initial assessment, so that a bespoke treatment plan can be put in place.
Depending on the patient's individual circumstances, gynaecomastia surgery will involve one or a combination of the following procedures:
Removal of excess fat, skin or tissue through surgery
Liposuction, which could involve the use of a scarless VASER liposuction procedure
Reconstruction of the nipple or areola
Patients will be assessed by Doctor Fazel so that a tailored approach can be created to achieve the best possible results.
Ideal Candidate
Oversized male breasts or disproportionate male breasts can cause low self esteem and a lack of self-confidence in some patients. If you find yourself hiding your body under clothing or are feeling uncomfortable at the sight of your chest, male breast reduction surgery is an effective and quick solution.
Gynaecomastia surgery can improve the physical appearance of the chest, and can relieve the negative impacts you may be suffering psychologically, too. Doctor Fazel has helped many patients achieve their desired look and body goals through male breast reduction surgery, and has relished in seeing them go on to enjoy better lifestyles and dramatically improved self-esteem.
Main benefits of gynaecomastia surgery:
Reduced appearance of 'moobs'
Correction of large or disproportionate male breasts
Pain relief and better posture
Reduction of skin conditions associated with large male breasts
Ability to wear better fitting clothes
Improved lifestyle
Ability to perform physical exercise and enjoy hobbies
Improved body confidence and self-esteem
See the results that have been achieved in our before and after photos from male breast reduction with Refresh by Fazel.
Why Choose Us
Patient satisfaction is at the heart of what we do. If you're seeking incredible, long-lasting results from cosmetic breast reduction surgery, look no further than Refresh by Fazel near Farnborough. Our goal is to exceed your expectations, and with first class patient care and exceptional results, we're confident we can do that.
Doctor Fazel is an award-winning surgeon, with qualifications from Cambridge University and international experience at leading hospitals worldwide. With a unique skill set and expertise in both plastic and breast surgery, Doctor Fazel often receives referrals for complex cases and has a specialism in gynaecomastia – for which he has pioneered innovative techniques.
Next Steps
To discuss treatment options or find out more about the possibilities of male breast reduction surgery, get in touch to book an initial consultation using the contact details below.
The consultation is a chance for you to meet Doctor Fazel and discuss your reasons for treatment and expectations for surgery.
Please get in touch using the contact form on our website, or alternatively:
CALL US
TEXT US
CONTACT US
Doctor Fazel is a Harley Street onco plastic surgeon who also holds an outreach clinic near Farnborough:
Refresh Clinic Windsor
Princess Margaret Hospital
Osborne Road
Windsor
SL4 3SJ