Breast Reduction Farnborough
Consultations offered at our four convenient locations in 10 Harley Street, London, Princess Margaret Hospital, Windsor, Spire Thames Valley, Gerrards Cross and Kings' Oak Hospital, Enfield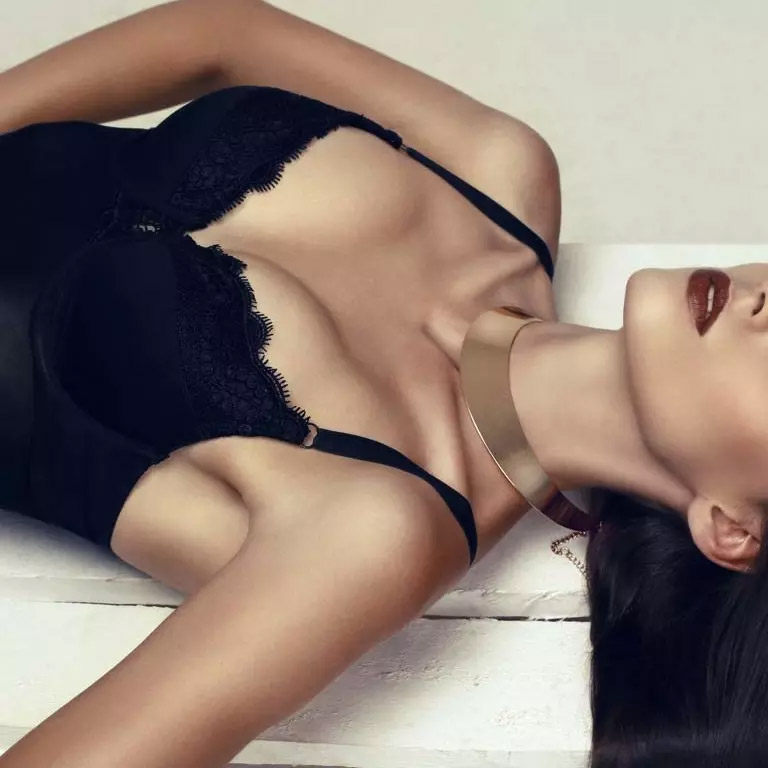 Superior and natural-looking results from breast reduction surgery near Farnborough are provided by the award-winning onco plastic and reconstructive surgeon, Maisam Fazel. With a wealth of experience spanning 20 years and an unrivalled reputation for outstanding cosmetic procedures, Doctor Fazel is the specialist to see if you are seeking ways to reduce the size of your breasts.
The breast reduction procedure is suitable for anyone experiencing discomfort or difficulties with large or disproportionate breasts. Breast reduction surgery involves removing excess fat, tissue and skin to leave a more desirable shape and smaller sized breasts. Surgery is efficient and provides effective results. Breast reduction treatment can also alleviate pain and discomfort that can be caused by excessively large and heavy breast tissue.
Aside from the reduction in breast size, patients can feel both physically and psychologically relieved following breast reduction surgery with Doctor Fazel at one of his Refresh clinics.
Doctor Fazel is a Harley Street onco plastic and reconstructive surgeon who operates out of several clinics across London and the surrounding area. He currently holds clinics at Princess Margaret Hospital in Windsor, near Farnborough, as well as in Slough, Harrow and Enfield.
Read more about breast reduction surgery and other available breast augmentation treatments available with the Refresh Clinic near Farnborough.
Before and After Photos
Procedure
Many patients are surprised by how quick the breast reduction procedure can be. In just 2.5 hours the procedure can be completed. Patients are able to walk in and out of the clinic on the same day and are usually able to return to regular daily routines after just 7 days of recovery.
Refresh Clinic has a portfolio of happy and highly satisfied patients who have achieved smaller and lighter breasts with fantastic results from breast surgery and breast augmentation with Doctor Fazel.
We take patient safety incredibly seriously and pride ourselves on our outstanding aftercare programme. From consultation to post-operation, our patient care plan is designed to ensure you are in safe hands and as confident as we are about your breast surgery.
Before any breast surgery or cosmetic procedure can take place, you will be invited to an initial no-obligation consultation where you can meet Doctor Fazel and ask any questions you may have about the breast reduction procedure. We use this opportunity to get to know you, your medical history and desired outcomes from surgery.
Results
There are many valid reasons for seeking smaller and lighter breasts. Patients from all backgrounds and ages can benefit from effective breast reduction treatment. Not only do large breasts restrict many types of daily activity, they can also impact the patient's self-esteem and confidence.
Breast surgery at Doctor Faze's clinic near Farnborough can benefit you in many ways:
Reduce the size of overly large or disproportionate breasts
Alleviate the causes of pain in the back and neck
Improve the condition of the skin
Provide the ability to find clothes that fit properly
Lift restrictions on lifestyle, ability to perform physical exercise and other activities
Improve body confidence and self-esteem
Doctor Fazel has received consistent 5 star reviews across many independent review sites from former patients. He is also regularly recommended by peers and patients to perform outstanding breast surgery for which he is best known.
Why Choose Refresh
The Refresh group of clinics has long established an excellent reputation for beautiful and natural-looking results from surgical breast procedures. Doctor Fazel is experienced in undertaking all types of breast augmentation and cosmetic breast procedures from breast enlargements, implants and uplifts, to nipple reduction, reconstruction and tuberous breast correction.
Choosing Refresh for your breast reduction procedure near Farnborough will begin with an initial no-obligation consultation, followed by a personalised plan to achieve your goals if you wish to proceed onwards with breast reduction surgery.
View the before and after photos in our gallery and see answers to some of our most frequently asked questions about breast reduction surgery.
More about Refresh by Fazel
Doctor Fazel is a graduate of Medicine from Cambridge University. Following his studies, he travelled internationally to gain further medical training at leading hospitals in the US, Paris and Milan. He has also worked at leading hospitals in London, as well as in the renowned Nottingham Breast and Plastic Surgery Unit.
Doctor Fazel has worked alongside leading surgeons in the UK and abroad and is regularly called upon himself to give key lectures at conferences worldwide. In 2019, Doctor Fazel was awarded the Best National Onco Plastic Breast & Cosmetic Surgery Specialist in the Private Healthcare Awards.
Next steps
To book a no-obligation consultation please get in touch using the contact form on our website.
You can also get in touch in the following ways;
CALL US
TEXT US
ONLINE FORM
How to reach us
Refresh Clinic Windsor
Princess Margaret Hospital
Osborne Road
Windsor
SL4 3SJ