Breast Up Lift Farnborough
Consultations offered at our four convenient locations in 10 Harley Street, London, Princess Margaret Hospital, Windsor, Spire Thames Valley, Gerrards Cross and Kings' Oak Hospital, Enfield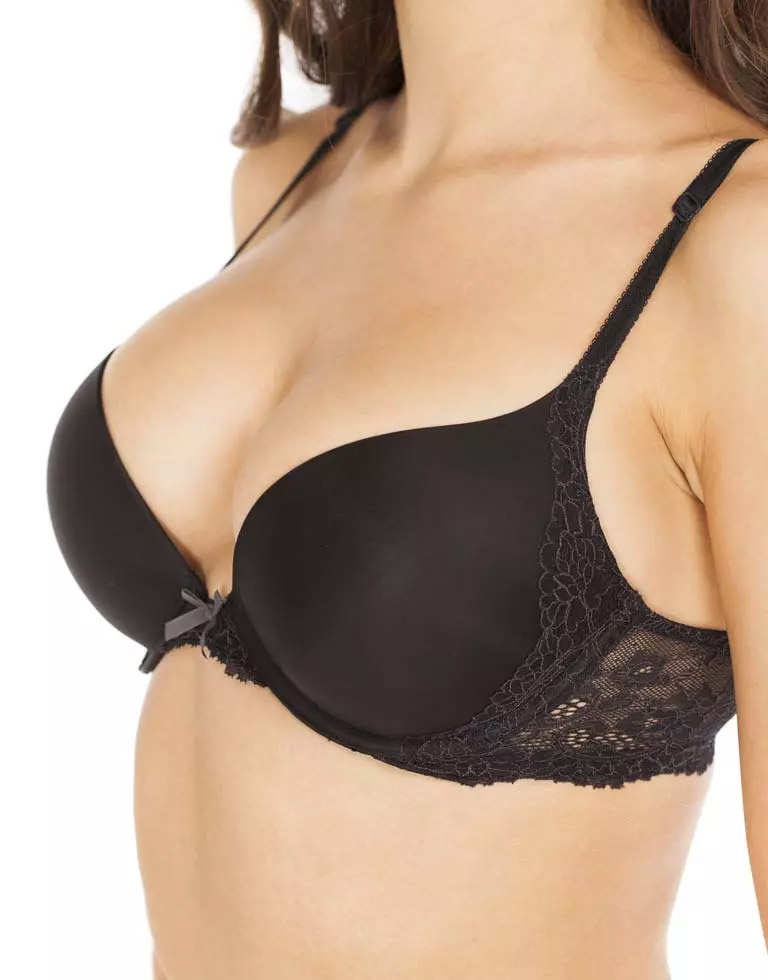 Get the highest standard of care with outstanding results for your breast uplift in Farnborough. Doctor Maisam Fazel is an award-winning Harley Street surgeon with over 20 years' experience in cosmetic breast surgery. A breast uplift is one of the most frequently requested procedures at the Refresh by Fazel clinic.
Surgery to lift the breasts is highly effective, with patients often seeing results that go beyond expectation. This treatment can help with sagging breasts, as well as providing the ability to reshape the breasts for a more lifted and youthful appearance.
Refresh by Fazel is a group of clinics led by Doctor Fazel himself, and in operation around central London and the greater London area. As well as holding a clinic on London's prestigious Harley Street, Doctor Fazel also operates at his private clinic in Princess Margaret Hospital, Windsor, not far from Farnborough.
BOOK A CONSULTATION to start your journey towards your desired look. All patients should attend a preliminary consultation to find out more information and explore suitability breast uplift surgery. Call the Refresh clinic on 0330 660 0979, TEXT US on 07397 873 258.
Doctor Fazel persistently receives 5 star reviews for his surgical procedures, and is revered for his pioneering techniques and first-class results. Although surgery to lift the breasts is extremely common, only qualified and highly experienced cosmetic surgeons should carry out this procedure to gain optimal results.
Breast lifts can be complex and therefore require an experienced surgeon. Doctor Fazel is one of few surgeons qualified to undertake this type of surgery to produce the most natural-looking results.
Before and After Photos
Procedure
For replenishing lost volume in the chest, there are few procedures that do this better than a breast lift. This procedure is considered safe when carried out by an experienced surgeon, and has been proven to provide extremely effective results.
Patients often choose to have their breasts lifted when they want to achieve a fuller, firmer and more lifted look. Cosmetic surgery to lift the breast tissue is often quick, and completed within one, single operation.
Doctor Fazel's patients often choose to have a breast lift with implants which can help to achieve a fuller and more shapely breast. This type of treatment also works against the appearance of sagging, which will happen naturally through age.
Other reasons to seek out a more lifted look, can be as a result of sagging breasts caused by weight loss, pregnancy and the effects of breastfeeding. Breasts that have lost volume and shape can be replenished effectively with a breast uplift procedure.
Considerations
The breast lift, also known as a mastopexy, is one of the most effective ways to achieve a fuller chest, with a more lifted look. As well as the option to choose implants as part of the surgical procedure, some patients prefer to have a fat transfer to the breasts. This technique provides similar results, while using the body's own fatty tissue to boost volume in the chest.
Expected outcomes from the breast lift procedure include:
Improved appearance of drooping breasts, through better positioning and reshaping
Removal of excess breast skin and tissue
Correction for asymmetrical breasts
Repositioning of downward or inward pointing nipples
Improvement to the shape and size of the areolae
Increased volume to an empty upper breast
Have a look at the Refresh by Fazel gallery to view before and after photos of breast surgery patients.
Treatment
The breast lift procedure can be completed in as little as 2 hours, and can be carried out within a single day. Therefore no overnight stay in hospital is required.
Patients will be treated with a general anaesthetic in our private clinic for the duration of the surgical operation. During the procedure, the sagging breasts will be reshaped. This is done by lifting the breast tissue higher within the chest wall and removing any excess skin. Supporting breast tissue will also be tightened to reinforce the lifted breast.
Depending on the patient's desired look, the nipple and areola can be repositioned and/or resized during the procedure, to further enhance the final result of the breast lift. Patients will be given Doctor Fazel's recommendation and expert advice to decide which type of lift they would prefer. The most common types of breast lift are usually referred to as the donut lift, lollipop lift or anchor lift.
Once the procedure is complete, patients will be monitored carefully as part of our top standard patient aftercare programme.
More Info
Once you're ready to take the next step, or if you would like a little more information about a breast uplift in Farnborough, don't hesitate to get in touch.
You can request a no-obligation consultation by using the following methods, and a member of our friendly team will get back to you as soon as possible.
Call the clinic on 0330 660 0979 or use the contact form to request a call back.
Refresh by Fazel, Windsor
Princess Margaret Hospital
Osborne Road
Windsor
SL4 3SJ