Nipple Reduction Farnborough
Consultations offered at our four convenient locations in 10 Harley Street, London, Princess Margaret Hospital, Windsor, Spire Thames Valley, Gerrards Cross and Kings' Oak Hospital, Enfield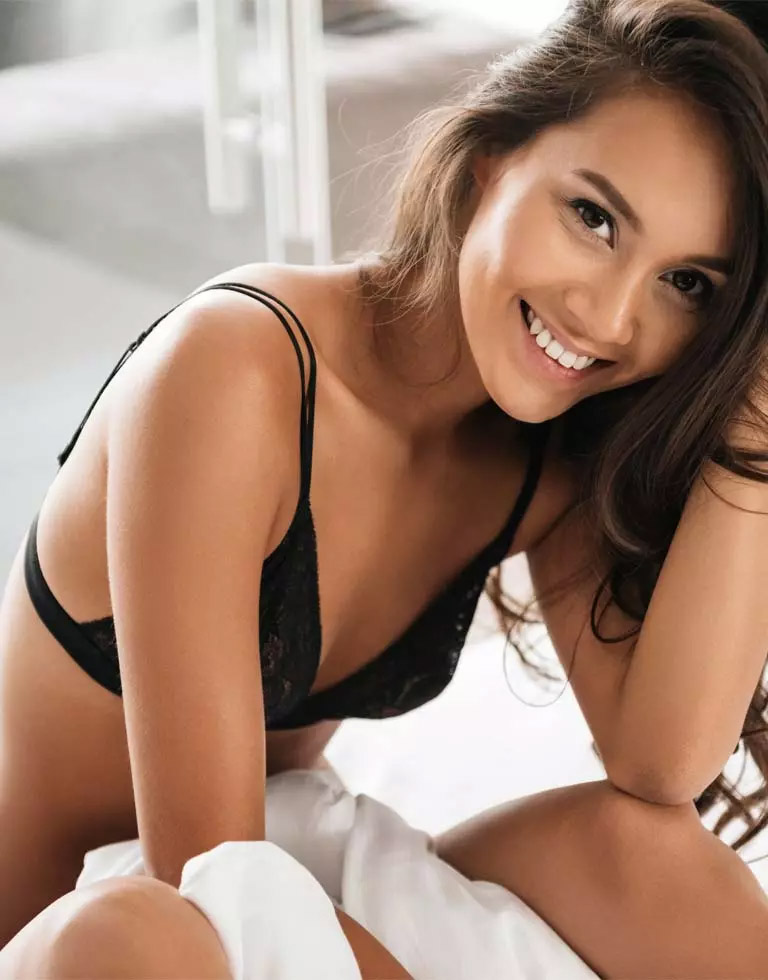 Nipple reduction surgery is available with award-winning surgeon Doctor Maisam Fazel, at Refresh by Fazel near Farnborough. Nipple reduction is a corrective treatment for overly large or prominent nipples. It's a quick and straightforward procedure, but as with any cosmetic breast surgery, it should be carried out by an experienced and skilled professional.
Nipple correction can significantly improve the appearance of large, puffy or overprominent nipples, by reducing the size of the nipple and correcting any irregularities. The procedure is effective and suitable for all genders, and leaves natural-looking and more aesthetically pleasing results for the patient.
Both men and women can feel uncomfortable with overly large nipples. Nipple reduction surgery can give a more desirable shape, as well as leaving the patient more satisfied with their looks. Nipple or areola reduction surgery can help to boost confidence and self-esteem.
BOOK A CONSULTATION to find out more about nipple reduction surgery near Farnborough.
Doctor Fazel offers the highest standards of breast surgery and aftercare at the Refresh by Fazel group of clinics. Our nearest clinic to Farnborough is located at the Princess Margaret Hospital in Windsor, and Doctor Fazel also consults from his Harley Street practice, as well as other locations across the South East.
As a renowned onco plastic and reconstructive surgeon, Doctor Fazel has over 20 years' experience working in the cosmetic surgery field and has built a reputation for delivering exceptional results. Read some of the 5 star reviews he has achieved across a number of independent review platforms.
Procedure
Nipple reduction surgery is an effective way to reduce the appearance of unsatisfactory or enlarged nipples. Some patients may choose to combine nipple reduction with other procedures such as areola reduction, breast lift or breast reduction.
The procedure to reduce the size of the nipple can be carried out in just 15 minutes, leaving a more satisfactory nipple size and minimal signs of surgery having taken place. Doctor Fazel is one of the most skilled onco plastic surgeons, with a proven track record of producing beautiful results.
One of the benefits of nipple reduction surgery is that there is very little downtime. Patients are treated in one day under local anaesthetic, and are not required to stay in hospital overnight. Most patients can return to work the following day, and resume most physical activity after one week.
To begin your process with nipple reduction surgery, we would invite you to attend an initial consultation with Doctor Fazel to discuss available treatment options. This is also a chance for you to ask any questions you have about the surgical procedure, or nipple reduction in general.
Doctor Fazel will talk you through what's involved in the procedure, right through to the healing process. You can discuss your desires for surgery, and the look you hope to achieve post-operation. If you are unsure, Doctor Fazel is well placed to advise on appropriate procedures for your frame and body shape.
Ideal Candidate
Nipple reduction surgery is suitable for anyone, regardless of gender. It is designed for those who are concerned about enlarged nipples. Large nipples are usually nothing to worry about, however some patients can feel self conscious over the appearance of large or puffy nipples.
Some patients combine nipple reduction with breast reduction surgery. This is often the case when there is a lot of excess breast tissue. Breast reduction and nipple reduction surgery can be combined into one treatment, and do not often require two separate visits.
Nipple reduction surgery is often used to:
Correct the size of enlarged nipples
As part of the treatment for tuberous breasts
To change the appearance of prominent nipples
For some patients, conditions such as tuberous breasts or Gynaecomastia can make the nipples appear puffy and more prominent. With Refresh by Fazel, cosmetic surgeries are available to correct both of these conditions. Other factors including pregnancy or stretched skin from breastfeeding, and fluctuating weight can also have an impact on the size of the nipple.
Cost
Nipple reduction with Refresh by Fazel starts at £1500. You can view our gallery to see the results that can be achieved from nipple reduction surgery with Refresh by Fazel.
Some patients may experience loss of sensation in the nipple during the healing process following surgery. However full sensation is expected to be regained after full recovery.
All risks and patient considerations will be discussed during a pre-surgery appointment with Doctor Fazel.
About Doctor Maisam Fazel
Doctor Fazel is an internationally-trained onco plastic and reconstructive surgeon with over 20 years' experience at leading institutions in the UK and abroad. Following the completion of his studies in medicine at Cambridge University, he held fellowships in the UK and USA and has worked at the prestigious Nottingham Breast & Plastic Surgery Unit.
In 2019, Doctor Fazel won the award for the Best National Onco Plastic Breast & Cosmetic Surgery Specialist in the Private Healthcare Awards. He is often called upon to share his experience at leading conferences, and takes on referrals for complex surgical procedures having pioneered many new treatment techniques in his field.
Next Steps
Book a consultation to take the next steps for nipple reduction surgery with Refresh by Fazel.
Doctor Fazel consults from his clinic at Princess Margaret Hospital in Windsor, just a short drive from Farnborough.
Get in touch using the contact form on our website, or via any of the following ways:
CALL US
TEXT US
CONTACT US
Refresh Clinic Windsor
Princess Margaret Hospital
Osborne Road
Windsor
SL4 3SJ