Breast Up Lift Bracknell
Consultations offered at our four convenient locations in 10 Harley Street, London, Princess Margaret Hospital, Windsor, Spire Thames Valley, Gerrards Cross and Kings' Oak Hospital, Enfield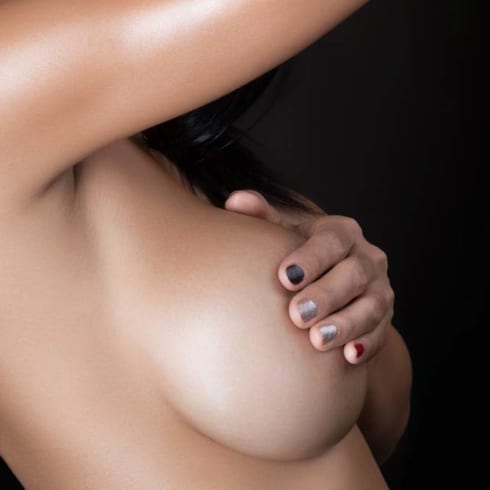 Look no further than an award-winning Harley Street surgeon with 20 years' experience for a breast uplift near Bracknell. The breast uplift is one of Doctor Maisam Fazel's most popular procedures.
Known for its ability to lift and reshape sagging breasts, this surgical procedure is effective for anyone looking to gain a more lifted and youthful appearance with a firmer touch.
Doctor Fazel leads the group of Refresh clinics, in operation on London's prestigious Harley Street and across the South East of England. The Refresh clinic near Bracknell is located at Princess Margaret Hospital, Windsor.
Book a consultation to get started with us today. You can call the clinic on 0330 660 0979, text 07397 873 258
Doctor Fazel is known for his outstanding results and holds an unrivalled reputation as a leader in the cosmetic breast surgery field.
Despite being so common, breast lift surgery can be a complex procedure requiring an experienced surgeon. Doctor Fazel is one of few surgeons qualified to undertake this type of surgery while producing natural-looking results.
Before and After Photos
Considerations
A surgical breast lift is an effective way to bring back loss of volume in the chest. The procedure is proven and effective at achieving fuller, firmer and more lifted breasts.
Many people choose to have a breast uplift because it addresses a multitude of concerns, in one, quick operation. Some patients opt for a breast lift with implants which can help to achieve a more fuller and shapelier breast. This combats the effects of sagging which happens naturally as we age.
Bodily changes as a result of weight loss, pregnancy and/or breastfeeding can be a catalyst for many patients choosing to have breast lift surgery. Breasts that have lost volume and shape can be revived with the breast uplift procedure.
Results
The breast lift, also known as a mastopexy, is a way to achieve a fuller chest and more lifted look. While some patients choose to have implants as well, another option is fat transfer to the breasts to achieve a similar outcome, using the body's own fatty tissue.
The breast uplift, whether combined with implants or fat transfer, can help to:
Reposition and reshape drooping breasts
Remove excess breast skin
Correct asymmetrical breasts
Correct downward or inward pointing nipples
Change the shape and size of the areolae
Add volume to an empty upper breast
View the gallery of before and after photos to see some of the results that have been achieved with this procedure.
Procedure
The breast lift procedure takes just 2 hours and can be completed within one day, so patients need not spend the night in hospital.
The surgical operation will be carried out under general anaesthetic in our private clinic. During the operation the sagging breasts will be reshaped by lifting the breast higher within the chest wall and removing any excess skin. The supporting breast tissue will be tightened to reinforce the lifted breast.
Depending on the patient's wishes, the nipple and areola may be repositioned and/or resized to further enhance the breast lift. Patients will decide along with expert advice, which type of lift they would prefer. These are most commonly referred to as the donut lift, lollipop lift or anchor lift.
Following the procedure, patients will be monitored carefully as part of our patient aftercare programme.
Ideal Candidate
If you're ready to take the next step, or would like some further information about a breast uplift near Bracknell, contact us today to request a no-obligation consultation.
CALL US
TEXT US
ONLINE FORM
Refresh Clinic Windsor
Princess Margaret Hospital
Osborne Road
Windsor
SL4 3SJ