Breast Augmentation Bracknell
Consultations offered at our four convenient locations in 10 Harley Street, London, Princess Margaret Hospital, Windsor, Spire Thames Valley, Gerrards Cross and Kings' Oak Hospital, Enfield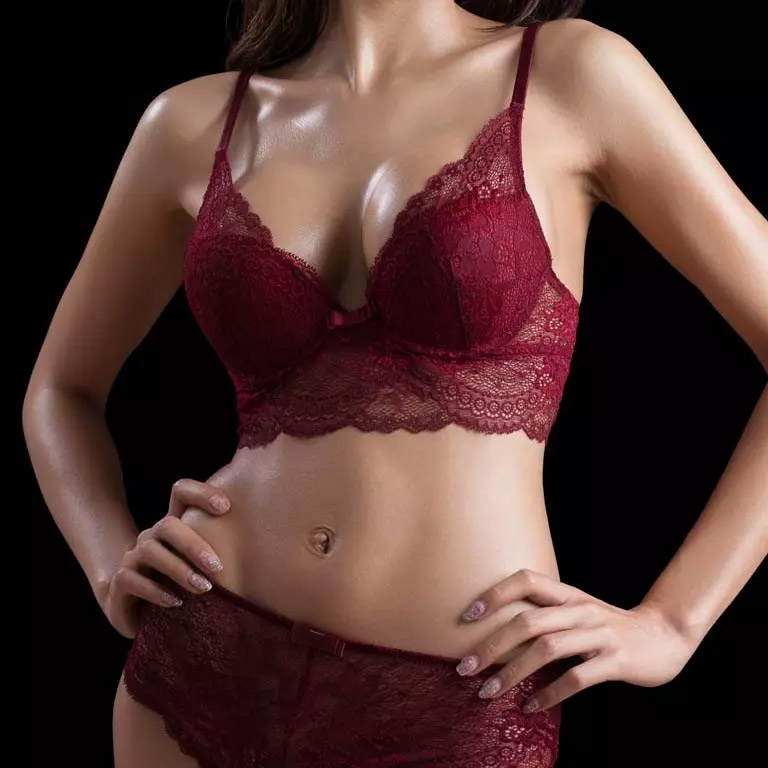 For outstanding results from cosmetic breast surgery, choose an award-winning surgeon for breast augmentation near Bracknell. Leading Onco Plastic and Reconstructive Surgeon, Maisam Fazel, is perfectly placed to help you achieve fuller, firmer and better positioned breasts.
Doctor Fazel has an enviable reputation and 20 years' experience in medical procedures and cosmetic breast surgery. If you're looking for breast enlargement, enhancement or correction of asymmetry in the breasts, Doctor Fazel at the Refresh clinic can help.
There are a number of Refresh clinics across London and the South East, including London's prestigious Harley Street. Doctor Fazel also operates from his private clinic in Windsor, located at the Princess Margaret Hospital, and just a short drive from Bracknell.
Refresh boasts an exceptional reputation for beautiful and natural looking results. Doctor Fazel also consistently receives first-rate feedback from breast augmentation patients.
Read more about breast augmentation and the full range of treatments available with Refresh near Bracknell.
Before and After Photos
Award Winning Surgeon
Doctor Fazel is an exceptionally experienced onco plastic surgeon. Patients who choose to undergo cosmetic procedures with Refresh can rest assured they are in safe hands.
Patient care is our utmost priority. Before any procedure can begin, all patients must attend a no-obligation initial consultation where Doctor Fazel can create a clearer picture on what to expect. Your desires and goals will be discussed so that Doctor Fazel can create a personalised plan, tailored to you.
Refresh offers the best-in-class cosmetic procedures, from breast reduction and breast uplift, to breast implants and correction of breast tissue. Breast augmentation surgery is one of the most popular cosmetic surgery procedures in the world and Doctor Fazel is one of the UK's leading experts.
Whether you're looking for smaller and lighter breasts or a breast uplift, you could achieve the look you've always wanted with augmentation or enlargement surgery at Refresh clinic.
Expectations
When you attend your initial appointment with us, you'll be provided with further information about what to expect for your exact procedure.
Breast augmentation is effective in not only increasing the size of the breast, it's a surgical procedure that can help to correct asymmetry in the breasts too.
It can also be used to help correct medical conditions and is therefore not only suitable for aesthetic reasons.
Benefits of breast augmentation include:
Better shaping, increased size of the breasts
Replacement of lost volume (after pregnancy or weight loss)
Correction of congenital breast defects
Alteration to the direction and firmness of the breasts
Improvement of breast asymmetry
Correction of nipple inversion
Doctor Fazel believes in a bespoke approach to each procedure. Each person's body is different and there's no one-size-fits-all solution to achieving personal body goals. Plus all of our patients receive the highest level of aftercare overseen by Doctor Fazel himself.
Refresh clinic is a firm favourite amongst patients, shown by the consistent 5 star reviews Doctor Fazel has received across a range of independent review websites.
Why Choose Refesh
Refresh clinic has an unparalleled reputation for excellence and our patient care is second to none. We know undergoing any type of surgery is a big decision and one that is not taken lightly.
By offering the best in cosmetic breast surgery, Refresh clinic is a highly sought after provider with an award-winning onco plastic and reconstructive surgeon at its heart.
Doctor Fazel takes the time and care to fully understand the needs of each of his patients. If you're seeking natural-looking and long lasting results, Refresh is the place to start in reaching your goals.
Find the answers to commonly asked questions and view our before and after photos.
More about Doctor Fazel
With a unique background in both plastic and breast surgery, Doctor Fazel is established as a leading and pioneering Consultant Aesthetic, Onco Plastic and Reconstructive Surgeon.
Doctor Fazel studied medicine at Cambridge University, where he was awarded the University Prize in Surgery. Following completion of his studies, Doctor Fazel gained international medical training and has worked at leading hospitals across London, Paris and Milan.
Regarded as a key opinion leader in his field, Doctor Fazel is often approached to lecture at conferences worldwide. Nowadays he enjoys teaching junior surgeons and patients using short videos on social media which have proved to be very popular.
Next Steps
To book a no-obligation consultation, please get in touch using the contact form on our website.
You can also get in touch in the following ways;
CALL US
TEXT US
ONLINE FORM
How to find us
Refresh Clinic Windsor
Princess Margaret Hospital
Osborne Road
Windsor
SL4 3SJ