Male Breast Reduction Bracknell
Consultations offered at our four convenient locations in 10 Harley Street, London, Princess Margaret Hospital, Windsor, Spire Thames Valley, Gerrards Cross and Kings' Oak Hospital, Enfield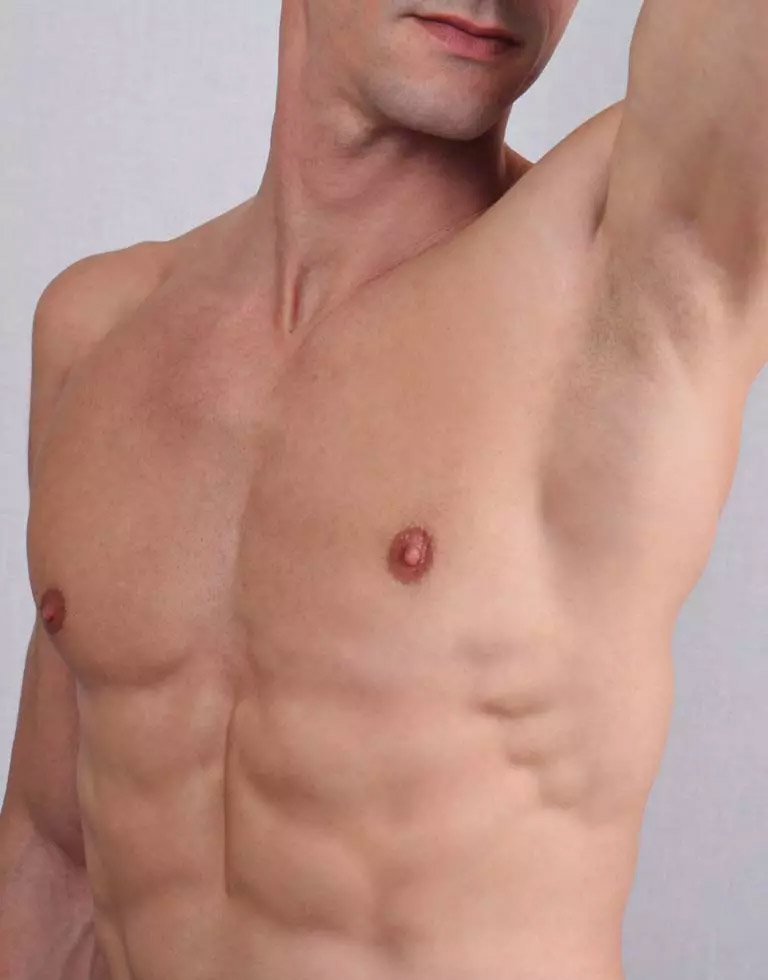 Effective gynaecomastia surgery is available near Bracknell for natural-looking male breast reduction. Maisam Fazel is a top onco plastic and reconstructive surgeon, with over 20 years' experience in cosmetic surgery. If you're looking to remove excess tissue and fat to significantly improve the appearance of male breasts, choose only the best for your procedure.
Gynaecomastia surgery, also known as moob surgery, is a quick and efficient cosmetic procedure to reduce excess fat, tissue and skin in the male breast area. It is a highly successful treatment that not only achieves the desired results, but can also have a profound effect on wellbeing, too.
As a Harley Street surgeon, Doctor Fazel is well-placed to advise on the best course of action for your male breast reduction procedure. He currently operates a clinic out of Princess Margaret Hospital in Windsor and Spire Thames Valley Slough, both in close proximity to Bracknell.
Before and After Photos
Procedure
Male breast reduction surgery to treat gynaecomastia is a relatively quick procedure taking 2.5 hours. It is an approved treatment used to produce more proportioned and natural-looking male breasts. Surgery takes place within a single day under general anaesthetic, with patients being able to return home following the procedure.
Daily activities and return to work is possible within 7 days from gynaecomastia surgery having taken place.
About Dr Fazel & Refresh
Doctor Fazel heads up the Refresh group of clinics, in operation on London's prestigious Harley Street and across greater London. Refresh patients choose Doctor Fazel for his exceptional reputation and internationally-renowned skills.
As an award-winning surgeon, Doctor Fazel has helped many men achieve their body goals through male breast reduction. Refresh Clinic is also known for the highest levels of patient care which extends far beyond your surgical treatment.
First we invite you to a no obligation consultation where all treatment options can be discussed. This is a chance for you to meet with Doctor Fazel and find out about the full extent of gynaecomastia surgery.
Considerations
Following your pre-surgery consultation and initial assessment, you can begin your unique treatment plan that has been tailored to you.
Broadly speaking, male breast reduction surgery involves one or a combination of the following:
Surgery to remove excess fat, skin or tissue
Liposuction – in some cases a scarless VASER liposuction procedure can be carried out
Areola or nipple reconstruction if required
Doctor Fazel will assess your current condition and advise on the best course of action to achieve the most natural and aesthetically pleasing results.
Expectations
If you have suffered negative impacts as a result of male breasts, help is available. Gynaecomastia surgery is a way to improve not only the physical appearance, but the psychological impact too. Males who undergo male breast reduction surgery see improved lifestyle and enhanced self-esteem.
Gynaecomastia surgery can help with:
Reducing the appearance of 'moobs'
Correcting large or disproportionate male breasts
Alleviating pain or skin conditions associated with large male breasts
The ability to shop for and wear better fitting clothes
Improving lifestyle
Ability to perform physical exercise and other hobbies
Boosting body confidence and self-esteem
Doctor Fazel consistently receives 5 star reviews from former patients for his surgical operations across a range of independent review websites. Not only is he favoured by patients, but he is also frequently recommended by peers and fellow surgeons.
Why Choose Us
For long-lasting, incredible results, look no further than Refresh for male breast reduction surgery. With unrivalled patient care and outstanding results, we're confident we can meet and exceed your expectations for gynaecomastia surgery in Bracknell.
View the gallery of before and after photos and find answers to some of our most frequently asked questions about breast reduction surgery in Bracknell.
Next Steps
To get started, book an initial consultation with Doctor Fazel where you'll be able to discuss your wishes and expected outcomes of male breast reduction surgery. We'll also help you to explore all available treatment options open to you.
Please get in touch using the contact form on our website, or alternatively:
CALL US
TEXT US
CONTACT US
Doctor Fazel is a Harley Street onco plastic surgeon who also operates out of two clinics close to Bracknell:
Refresh Clinic Slough
Spire Thames Valley Slough
Wexham Street
Stoke Poges
Buckinghamshire
SL3 6NH
Refresh Clinic Windsor
Princess Margaret Hospital
Osborne Road
Windsor
SL4 3SJ