Tuberous Breast Correction Bracknell
Consultations offered at our four convenient locations in 10 Harley Street, London, Princess Margaret Hospital, Windsor, Spire Thames Valley, Gerrards Cross and Kings' Oak Hospital, Enfield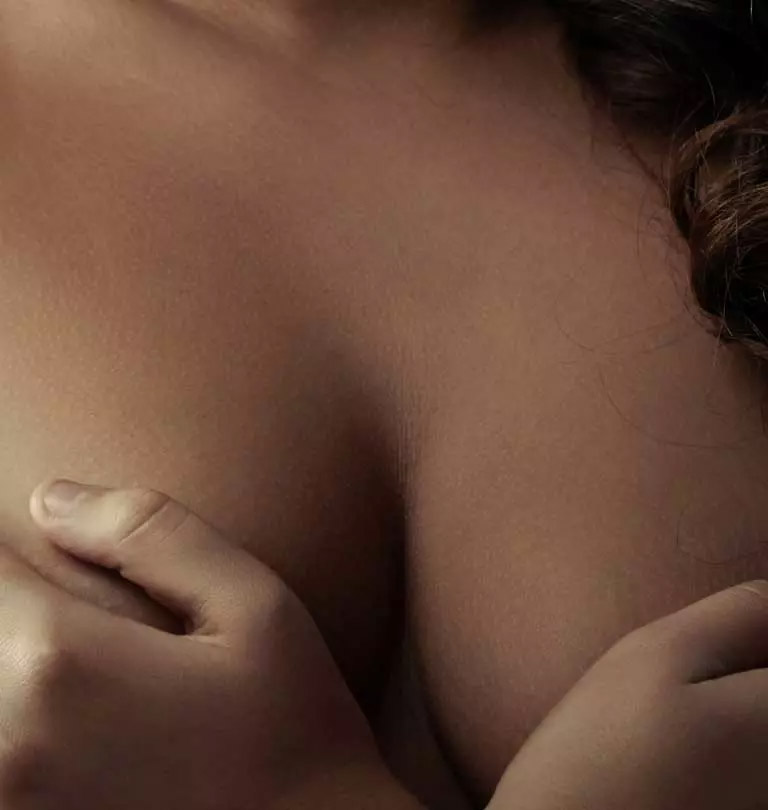 Reshape your breasts with tuberous breast correction near Bracknell. With the outstanding Refresh clinic, you can achieve the look you've always wanted with cosmetic surgery that aims to improve the appearance of tuberous breasts. See beautiful and natural-looking results, with minimal signs of surgery.
If you're unhappy with a lack of volume, asymmetrical or constricted breasts, help is available. Doctor Maisam Fazel is an award-winning onco plastic and reconstructive surgeon with over 20 years' experience in the breast surgery field.
BOOK A CONSULTATION to find out more about our breast surgeries in Eton. You can call the Refresh clinic on 0330 660 0979, TEXT US on 07397 873 258 or fill out this online form for more information.
There are effective surgical techniques that can help to achieve a more aesthetically pleasing appearance and correct constricted breast tissue, known as tuberous breasts. Within just two hours, the tuberous breast correction procedure can be complete. Doctor Fazel will use a combination of surgical methods to reshape the breast and nipple. Asymmetry of the breasts can also be addressed as part of the procedure.
Before and After Photos
Procedure
Due to his renowned talent and skill, Doctor Fazel consistently receives 5 star feedback from former patients. As an award-winning surgeon, he is very well placed to advise on a range of cosmetic breast procedures including tuberous breast correction.
Doctor Fazel leads the Refresh group of clinics. These are in operation from Harley Street in London and close to Bracknell – at Spire Thames Valley Hospital, Stoke Poges, and Princess Margaret Hospital in Windsor.
When your appearance is at stake, choose the very best in cosmetic breast surgery to achieve the look you want. At Refresh clinic, we pride ourselves on putting our patients' wellbeing and safety first.
We have helped our patients achieve their aesthetic goals for years. And we're not stopping now. If you have medical or aesthetic concerns, including tuberous breasts, get the golden standard of care and skill with cosmetic breast surgery at Refresh by Fazel.
Treatment
Tuberous breasts can occur as a result of body changes. For instance, after childbirth or as a result of weight changes. Oftentimes they present during puberty, and are defined by their constricted appearance at the bottom of the breast. Sometimes tuberous breasts also have a drooping nipple and a protruding areola that can look enlarged.
A skilled surgeon can correct the tuberous breast condition through a surgical procedure. Treatment usually involves a variety of techniques, aimed at correcting tuberous breasts:
Breast augmentation – with the use of implants or expanders to add volume to the chest.
Breast uplift – a recommended technique that can improve the shape and positioning of the breast by lifting it higher within the chest wall.
Fat transfer – tuberous breasts can be improved to a better shape and size with the help of a fat transfer.
It is possible to use a combination of techniques. Oftentimes this is advised in order to achieve the best possible results. View the before and after photos in our gallery to see the results that can be achieved with tuberous breast correction with Refresh by Fazel.
Doctor Maisam Fazel
Doctor Fazel is known internationally for his unrivalled skill in breast surgery. After completing studies in medicine at Cambridge University, he held fellowships in the UK and USA as well as gaining experience working at the prestigious Nottingham Breast and Plastic Surgery Unit.
In 2019, Doctor Fazel was awarded the Best National Onco Plastic Breast & Cosmetic Surgery Specialist in the Private Healthcare Awards. He is frequently requested by respected peers to lecture at conferences worldwide, to share his expertise in the breast surgery field.
Contact
If you would like to know more about tuberous breast correction with Refresh by Fazel, get in touch to arrange an initial consultation where your personalised treatment can be discussed.
Use the contact form to book an appointment, or contact us via one of the following methods:
CALL US
TEXT US
CONTACT US
Refresh Clinic Bracknell
Doctor Fazel is a Harley Street onco plastic surgeon who operates out of two clinics close to Bracknell:
Spire Thames Valley Slough
Wexham Street
Stoke Poges
Buckinghamshire
SL3 6NH
Princess Margaret Hospital
Osborne Road
Windsor
SL4 3SJ