Enbloc Capsulectomy Windsor
Consultations offered at our four convenient locations in 10 Harley Street, London, Princess Margaret Hospital, Windsor, Spire Thames Valley, Gerrards Cross and Kings' Oak Hospital, Enfield
Capsulectomy is a highly specialised cosmetic procedure provided in Windsor by leading breast surgery expert Doctor Maisam Fazel at Refresh Clinic.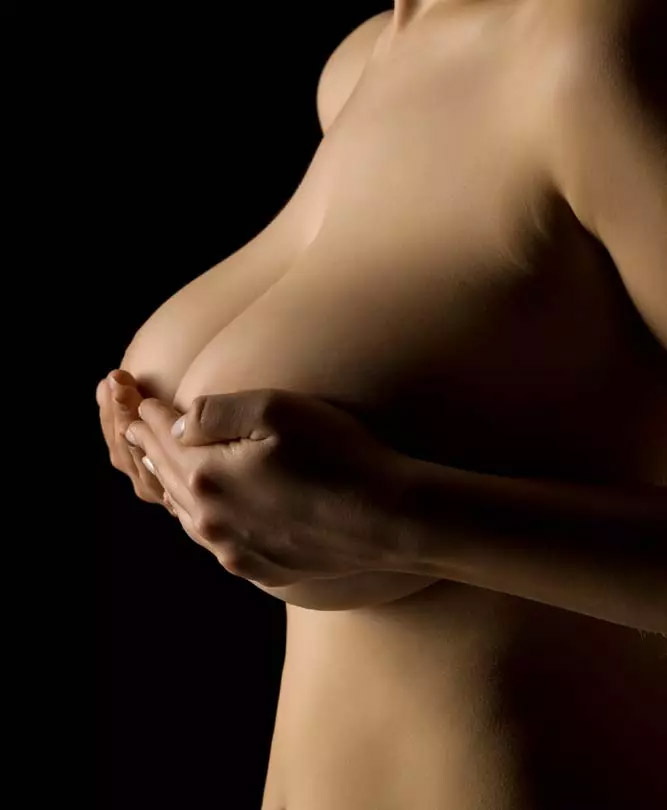 Also called an en bloc capsulectomy, the surgery sees the implant carefully removed alongside the 'capsule'. The capsule is the name for the thick scar tissue layer that can form in some instances.
Whereas usually, breast implant procedures lead to a thin film developing around the implant, this can develop into a much thicker layer of scar tissue which can feel uncomfortable as well as alter the shape and feel of the implants.
Before and After Photos
Benefits
Capsulectomy is a very specific form of surgery and so will only be of benefit in certain circumstances.
When the thick layer of scar tissue as described above has developed, then the surgery will address this by removing both the unwanted tissue (the capsule) and the implant.
Capsulectomy is also used where there are concerns over 'breast implant illness'. No official link exists between breast implant illness and the implants, yet there are women who feel they have autoimmune type illnesses post breast surgery and then, removing the capsule and implant, resolves these.
Capsulectomy can also help treat capsular contracture.
Given breast implants are not expected to last for a lifetime, the procedure can also be combined with the insertion of new implants.
Considerations
While most surgeons will perform procedures such as breast augmentation, capsulectomy is an operation that is more specialised.
Doctor Fazel has a CV and experience that is simply unmatched, indeed complex cases from other surgeons are regularly sent to him.
He also IS Refresh Clinic – he is who you would see at consultation, Doctor Fazel would answer all questions and he would perform the operation and also answer aftercare queries.
Doctor Fazel stands apart because he:
Was awarded the University Prize in Medicine from Cambridge University
Has held Fellowships in both the UK and US
Has trained other surgeons at the Royal College of Surgeons
Was named Best National OncoPlastic Breast & Cosmetic Surgery Specialist in the 2019 Private Healthcare Awards
Underwent extensive training that included time at the renowned Nottingham Breast & Plastic Surgery Unit
Has a stunning rating and series of verified reviews on sites such as RealSelf and TrustPilot
Procedure
The procedure actually begins a stage earlier with a detailed consultation.
Doctor Fazel will discuss your requirements and carry out a full assessment. He will discuss the suitability of the surgery – or indeed if he would not deem it suitable in your case.
A patient's full medical history is always factored in.
Doctor Fazel would also discuss options around whether you wish to have new implants inserted, or fat transfer might be a good option to help maintain some of the additional breast volume.
No patient will ever be an expert in the many options or techniques available. Instead, it is paramount to choose a surgeon with a high level of skill, experience and specialism, thus ensuring they can deliver the very best results for each and every patient – you included.
Capsulectomy and checking for Disease
Doctor Fazel is a specialist in this procedure and can perform the operation – removing implant and capsule in around 60 to 90 minutes.
The entire capsule (scar tissue) is removed and this is photographed and if there are any concerns at all can be sent to a lab for analysis to check for any disease or health implications.
Benefits of Capsulectomy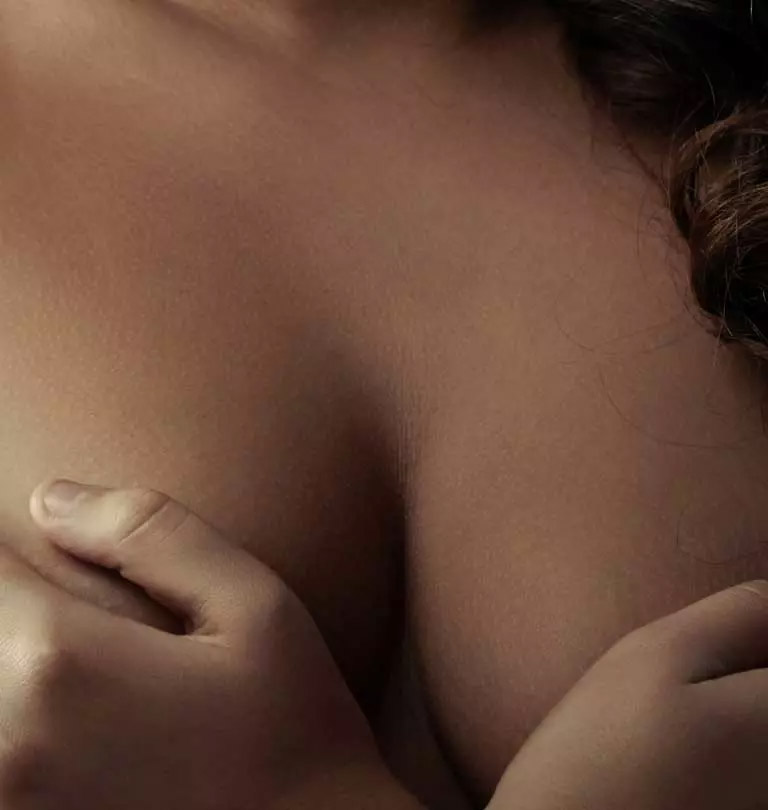 Capsulectomy can have many benefits for the right patient.
The thick layer of scarring is gone, and this can improve both the appearance and feel of the breasts – both to touch, but also removing any degree of discomfort that might be a permanent concern.
The surgery can also address breast implant illness, though, as previously stated, no comprehensive evidence exists to link implants to this range of autoimmune concerns.
Finally, the surgery can also do a great deal to boost mental health and self-esteem. Having undergone a breast implant procedure, it can then be distressing to see the thick scarring form and a degree of discomfort attach itself.
Having this resolved is a weight off your mind – especially when with the skilful use of fat transfer the breasts can also retain a youthful, firm appearance.
At A Glance
Duration: 1 hour
Daycase / Overnight: Daycase
Type of Anaesthetic: GA
Bra / Garment to be worn for: 6 weeks
Return to Work (depending on job): 4-5 days
Return to Gym: 2 weeks (lower body) 6 weeks (upper body)
Cost (from): £6380
FAQ
What does en bloc capsulectomy mean?
En bloc capsulectomy means carefully removing both the implant and its capsule as a whole. This minimises the possibility of rupturing the implant or damaging the capsule. Although this can be technically demanding, it is the ideal way of removing a breast implant capsule.
Is it possible to replace breast implants after an en bloc capsulectomy?
This is very much a personal decision. Once the implant and capsule have been removed, it is perfectly safe to replace the breast implants. If one does not want to to have implants replaced, Maisam Fazel can offer a breast lift or skin tightening to improve the appearance of the breasts. Fat transfer to the breast can also be performed to restore some of the lost volume.
What is the recovery like after an en bloc capsulectomy?
This procedure is usually performed under a general anaesthetic as daycase. Typically, patients return to work and resume normal activities after a week, with a full return to normal activities occurring over a four to six week period.
Does Maisam Fazel use drains when performing an en bloc capsulectomy?
It is very unusual for Maisam Fazel to use drains during an en bloc capsulectomy. He uses a technique to place internal stitches which reduces fluid build up and thus avoids the use of drains.
Reviews
It is easy to speak of having a superb ethos and being a leading surgeon, but what do independent, verified reviews state?
Across both TrustPilot and Real Self, the reviews are simply stunning – this from hundreds of reviews for a variety of treatments.
Please do take the time to browse reviews and do this for any surgeon you consider.
About Doctor Fazel
The Refresh Clinic is Doctor Fazel – a truly personalised approach whereby every patient benefits from his skill and experience.
Doctor Fazel is an award-winning surgeon, who was awarded the Best National Onco Plastic Breast & Cosmetic Surgery Specialist in the 2019 Private Healthcare Awards.
He is a key opinion leader and regularly invited to talk by leading organisations, his status is such that he is part of the teaching faculty for the Royal College of Surgeons.
A full biography is available on this site, as you will see by entrusting him you will be in the very safest of hands.
Aftercare
The level of aftercare sets many surgeons apart.
Doctor Fazel takes personal responsibility for all after care.
The aftercare at Refresh is second to none. Maisam Fazel personally sees his patients during their post-operative recovery and is always at hand to answer questions and address any concerns. This attention to detail, level of personalised care and of course great results is evident in the large number of positive reviews he receives on independent feedback sites like Trustpilot and Realself.
Next Steps
To book a consultation to discuss any procedures or treatments available in Windsor, please contact us via the following methods.
Call: 0330 660 0979
Text: 07397 873 258
Location in Windsor
Doctor Fazel sees Windsor patients at the BMI Princess Margaret Hospital.
This private hospital has leading facilities and is the choice for the top surgeons operating near to Windsor. The standard of care is first class.
The full address is:
BMI Princess Margaret Hospital,
Osborne Road
Windsor
SL4 3SJ