Gynecomastia Windsor
Consultations offered at our four convenient locations in 10 Harley Street, London, Princess Margaret Hospital, Windsor, Spire Thames Valley, Gerrards Cross and Kings' Oak Hospital, Enfield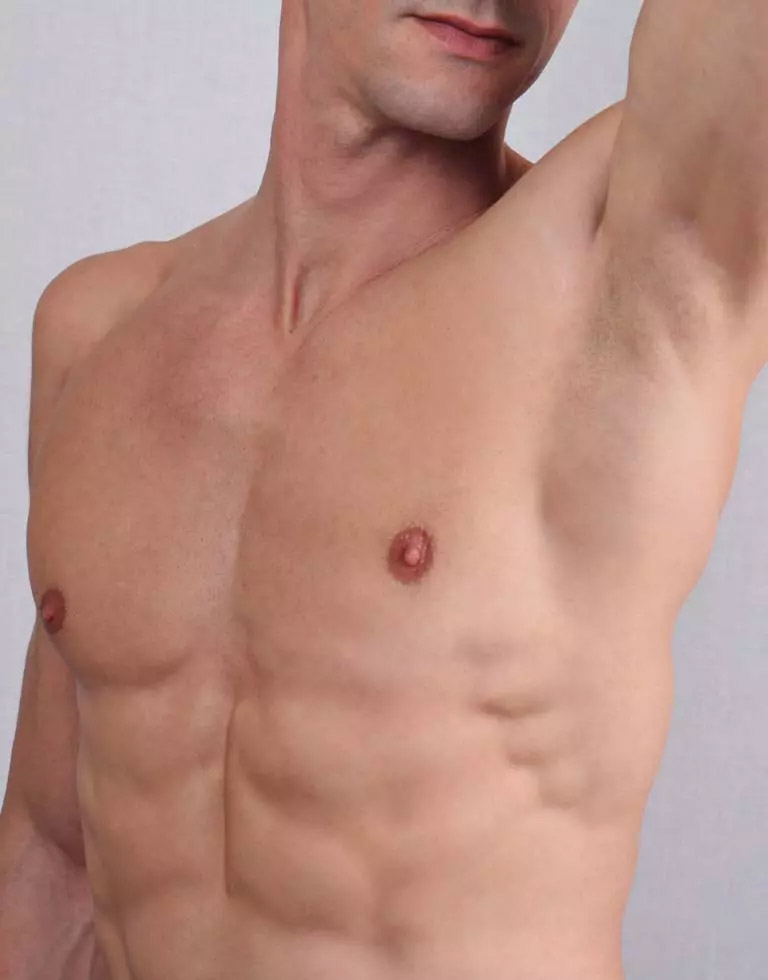 Gynecomastia surgery, known by many other names such as male breast reduction or moob job, is available in Windsor at Doctor Maisam Fazel's leading Refresh Clinic.
Doctor Fazel has an unmatched CV as we outline below. But he also has the highest levels of patient care, this will be apparent to you from the moment you contact the clinic.
And Refresh Clinic is Doctor Fazel, your consultation will be with him, he will answer all questions and queries. This is not a clinic where the name above the door does not match the person you ultimately see.
Sensitivity is important with all cosmetic procedures, but perhaps never more so than with male breast reduction at our Windsor clinic.
Whilst the procedure has grown in popularity, many men have reservations about visiting a cosmetic surgeon to address their concerns.
However, this should not be the case. Doctor Fazel will make you feel welcome and valued, regardless of whether you ultimately choose to have male breast reduction surgery.
Refresh Clinic is not the only clinic in Windsor, but it does have aspects that ensure it stands apart.
Namely, Doctor Fazel, who:
Was awarded the University Prize in Medicine from Cambridge University
Has held Fellowships in both the UK and US
Has trained other surgeons at the Royal College of Surgeons
Was named Best National OncoPlastic Breast & Cosmetic Surgery Specialist in the 2019 Private Healthcare Awards
Underwent extensive training that included time at the renowned Nottingham Breast & Plastic Surgery Unit
Has a stunning rating and series of verified reviews on sites such as RealSelf and TrustPilot
Please book an obligation-free consultation to talk about your needs regarding male breast reduction
Procedure
You will not have entered into this lightly, so it is likely that in seeking out information already for a breast reduction surgery you are broadly suitable.
Suitability will be further assessed at a detailed consultation, taking into account your full medical history, with the assessment also determining whether your desired results are achievable.
This surgery, for instance, is not an overall treatment for obesity, instead it tackles a common and specific issue of a build-up of fatty tissue and glandular tissue among men.
Doctor Fazel will be fully open and honest and, as with all reputable surgeons, would never countenance surgery that was not truly in your best interest.
Causes
The appearance of fatty tissue in the male breast region is often unexplained and may be isolated, i.e. not linked to weight gain overall.
The cause can be genetic, or brought on through puberty – yet for others it is a condition that only comes to prominence later in adult life.
Perhaps, though, the cause does not matter so much, what matters more is that this is a concern that is easily remedied, especially through a leading surgeon with a specialism in breast procedures.
Treatment Methods
In a web page, it is impossible to suggest which treatment option would be most suited to any patient's needs.
Instead, rest assured that Doctor Fazel has a number of techniques at his disposal.
Typically, these are combined to create the best result – trimmer, leaner, more sculpted skin and muscle definition.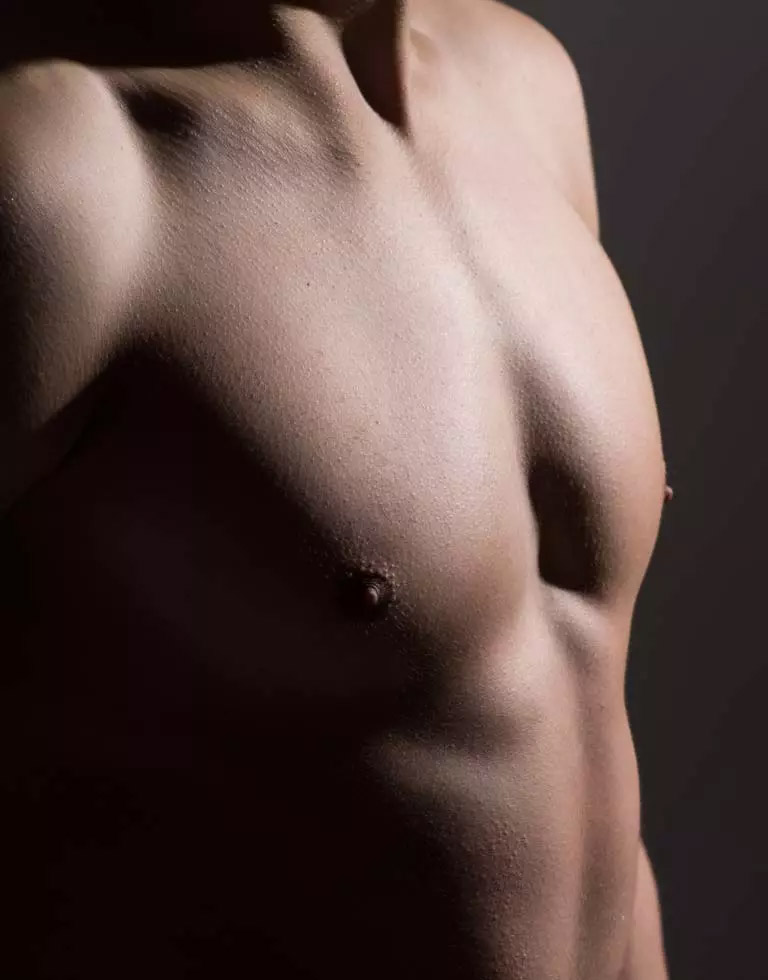 One option is Vaser liposuction, this for when the moobs are caused purely by fatty tissue in the chest.
Gland excision is for when there is a breast gland present behind the nipple (which often feels like a rubbery lump), Maisam Fazel will surgically remove this through a small scar around the nipple or from the side of the chest.
Skin tightening is seldom required as once the fat and gland have been removed, the skin should retract and heal quite naturally.
Most patients require a combination approach and Doctor Fazel can also deal with complex cases – indeed he is often the surgeon others refer their more challenging cases to such is his expertise.
Key Info
Duration: 1.5 hours
Daycase / Overnight: Daycase
Type of Anaesthetic: GA (sedation may be possible)
Bra / Garment to be worn for: 4 weeks
Return to Work (depending on job): 5 days
Return to Gym: 4 weeks
Cost (from): £5200
FAQs
Common FAQs are also covered, these including:
Can gynaecomastia be eliminated with diet and exercise?
True gynaecomastia is unaffected by exercise, while pseudogynaecomastia (fatty tissue) can theoretically improve with diet and exercise. However, most men find this area very difficult to eliminate even with a very strict diet and exercise regime.
What is the recovery like after male breast reduction gynaecomastia surgery?
With Maisam Fazel's rapid recovery technique, most people are walking around on the day after surgery and are often back at work after 4 to 7 days. Within a few weeks a light gym routine can be resumed. Pain killers, if used, are often taken for a couple of days after surgery.
How long will the results of male breast reduction gynaecomastia surgery last?
The results of male breast reduction will be evident immediately after surgery and will continue to improve as swelling subsides over the following weeks and months. Final results should be visible between three months to a year.
Reviews
It is easy to speak of having a superb ethos and being a leading surgeon, but what do independent, verified reviews state?
Across both TrustPilot and Real Self, the reviews are simply stunning – this from hundreds of reviews for a variety of treatments.
Please do take the time to browse reviews and do this for any surgeon you consider.
About Doctor Fazel
The Refresh Clinic is Doctor Fazel – a truly personalised approach whereby every patient benefits from his skill and experience.
Doctor Fazel is an award-winning surgeon, who was awarded the Best National Onco Plastic Breast & Cosmetic Surgery Specialist in the 2019 Private Healthcare Awards.
He is a key opinion leader and regularly invited to talk by leading organisations, his status is such that he is part of the teaching faculty for the Royal College of Surgeons.
A full biography is available on this site, as you will see by entrusting him you will be in the very safest of hands.
Aftercare
The level of aftercare sets many surgeons apart.
Doctor Fazel takes personal responsibility for all after care.
The aftercare at Refresh is second to none. Maisam Fazel personally sees his patients during their post-operative recovery and is always at hand to answer questions and address any concerns. This attention to detail, level of personalised care and of course great results is evident in the large number of positive reviews he receives on independent feedback sites like Trustpilot and Realself.
Next Steps
To book a consultation to discuss any procedures or treatments available in Windsor, please contact us via the following methods.
Call: 0330 660 0979
Text: 07397 873 258
Location in Windsor
Doctor Fazel sees Windsor patients at the BMI Princess Margaret Hospital.
This private hospital has leading facilities and is the choice for the top surgeons operating near to Windsor. The standard of care is first class.
The full address is:
BMI Princess Margaret Hospital,
Osborne Road
Windsor
SL4 3SJ