Mummy Makeover Windsor
Consultations offered at our four convenient locations in 10 Harley Street, London, Princess Margaret Hospital, Windsor, Spire Thames Valley, Gerrards Cross and Kings' Oak Hospital, Enfield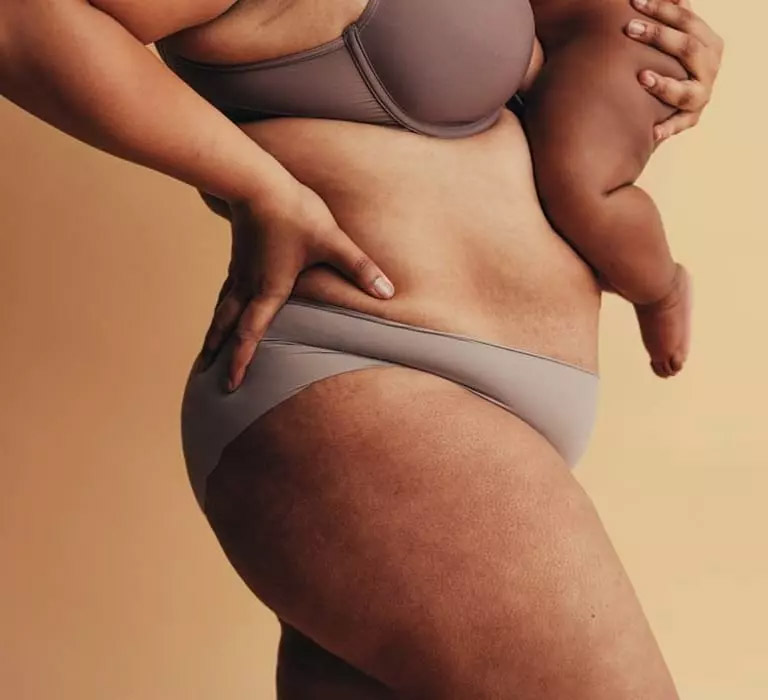 Mummy makeovers are available in Windsor at Doctor Maisam Fazel's wonderful Refresh Clinic, helping women return to their pre-pregnancy, pre-child birth figure. If not better still!
The Mummy Makeover is a hugely popular modern procedure. In this page we will outline what the surgery entails, who it is suitable for and provide key information. However, we should also speak a little about Doctor Fazel and Refresh Clinic.
You may have arrived at this page because you are certain that a mummy makeover is the procedure for you, motivated by a desire to shed the weight and return to the figure you had pre-pregnancy.
No doubt, you will be researching clinics and surgeons in Windsor and the surrounding area. Why then consider Doctor Fazel at Refresh?
You may already know that Doctor Fazel's reputation is unmatched, his CV simply stunning. You may have read reviews of his level of customer service, again of the very highest level.
This is not to say that other clinics are of poor quality – luckily patients in Windsor are blessed with many fine surgeons and great facilities, including the stunning Princess Margaret hospital from which Doctor Fazel operates.
With any of these leading surgeons you are in safe hands, but that is not to say all surgeons are equal. To get the very best results, it is prudent to choose the most experienced surgeon, the one who has a true specialist in mummy makeovers.
It is also worth noting that Refresh Clinic IS Dr. Fazel. This is not a clinic whereby a renowned name is across the door, but then you are seen by a more junior member for consultation. Your consultation will be with Doctor Fazel and he will answer all queries. Where surgery is deemed suitable he will be your surgeon, and he will be your point of contact for aftercare.
At every stage you will receive the very best of care.
It is, though, easy to speak of a stunning reputation and the level of care, how do we show this?
Before and After Photos
Unique To You
Doctor Fazel at Refresh Clinic stands out because he:
Was awarded the University Prize in Medicine from Cambridge University
Has held Fellowships in both the UK and US
Has trained other surgeons at the Royal College of Surgeons
Was named Best National OncoPlastic Breast & Cosmetic Surgery Specialist in the 2019 Private Healthcare Awards
Underwent extensive training that included time at the renowned Nottingham Breast & Plastic Surgery Unit
Has a stunning rating and series of verified reviews on sites such as RealSelf and TrustPilot
Procedure
The mummy makeover process begins with a detailed consultation at our Windsor clinic, this is your chance to talk and the surgeon to listen.
No two prospective patients are the same and this is especially true of a procedure such as the mummy makeover whereby tummy tuck, liposuction and breast enhancement are combined. The degree to which elements are required – if at all – will vary greatly.
The patient does not need to be an expert in the procedure or have a sense of what is suitable. Instead, just engage in an open and honest conversation and then the surgeon can use the benefit of their expertise to suggest a plan of best action to help you achieve the body you desire.
A surgeon with the greatest range of techniques and the most experience will be able to find the right solution in every instance, rather than using a one-size-fits-all approach.
Patient Suitability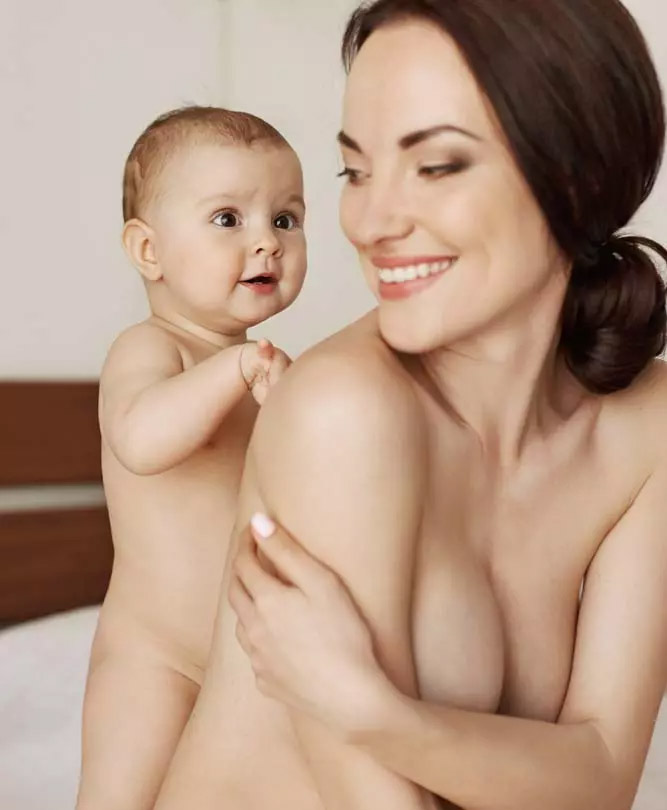 Pregnancy and childbirth is a wonderful time of life, but it also places a huge burden on a woman's body.
Many women find it can be very difficult, impossible even to restore their figure. Fat can be stubborn to shift, however good the diet and exercise and the breasts may lose volume and shape.
On top of this, it is not as if the new mother has a huge amount of spare time in which to exercise and focus on her figure. It is a challenge to find the time to exercise and even then it often has little impact on targeting fat in the tummy region.
Suitability is therefore dependent on the individual. When a mother is in overall good health but has specific aspects of appearance they wish to address then a mummy makeover may be a superb option – subject to medical history.
It is typically sought by those who have concerns such as:
Saggy, empty or droopy breasts
Enlarged areolae
Sagging overhanging abdominal skin
Lax or divided abdominal muscles
Excess areas of stubborn fatty tissue unresponsive to exercise
Poor body confidence after pregnancy or weight loss
Suitability also depends on time of life, Doctor Fazel recommends that a woman has completed her family before considering a mummy makeover. The prospective patient should also be at or near to her ideal weight, the mummy makeover is not a procedure for weight loss. Instead it leads to targetted improvements.
Considerations
The mummy makeover combines breast augmentation and a tummy tuck and with most surgeons this is two procedures.
Doctor Fazel is one of a very small number of surgeons who is able to perform the entire mummy makeover in a single operation. This ensures recovery time is quicker and it also saves on expense too – the anaesthetist only required once, less time in surgery, a night less in the wonderful Princess Maragaret hospital in Windsor.
Treatment At a Glance
Duration: Variable
Daycase / Overnight: 1 night
Type of Anaesthetic: GA
Bra / Garment to be worn for: 6 weeks
Return to Work (depending on job): 2 weeks
Return to Gym: 6 weeks
Cost (from): £10,945
Mummy Makeover Before and After and FAQs
On the dedicated page on site, we have an extensive gallery of mummy makeovers before and after photos, these demonstrate the profound impact this surgery has for women.
Many FAQs are also answered, these including.
What procedures can be done together during a mummy makeover?
This depends on the length of each procedure and the scars involved.  It is common for Maisam Fazel to perform cosmetic breast surgery, a tummy tuck and liposuction within 4 to 5 hours. If procedures on the back are required, they can be sometimes combined with the above as well depending on patient suitability.
What is the recovery like after a mummy makeover in Windsor?
This depends on the individual patient and the extent of the procedure. Typically, the recovery is determined by the tummy tuck procedure and thus, most patients should be able to resume normal activities within ten to fourteen days.
When are the results of the mummy makeover visible?
Although the initial results are seen immediately after surgery, there is some natural swelling that settles over time. One can expect to see the final results from six months to a year post-surgery.
Reviews for Doctor Fazel and Refresh
It is easy to speak of having a superb ethos and being a leading surgeon, but what do independent, verified reviews state?
Across both TrustPilot and Real Self, the reviews are simply stunning – this from hundreds of reviews for a variety of treatments.
Please do take the time to browse reviews and do this for any surgeon you consider.
About Doctor Fazel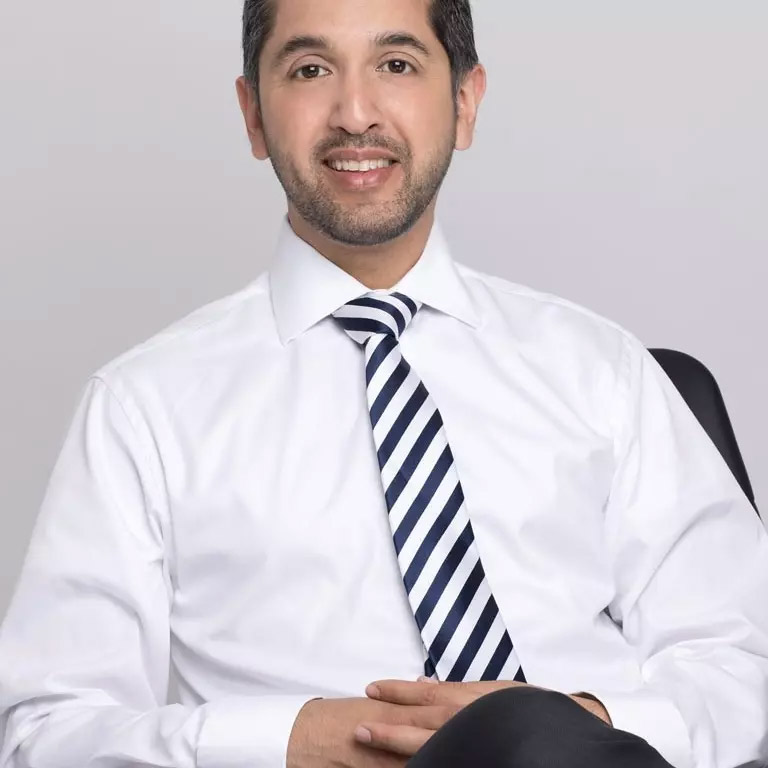 The Refresh Clinic is Doctor Fazel – a truly personalised approach whereby every patient benefits from his skill and experience.
Doctor Fazel is an award-winning surgeon, who was awarded the Best National Onco Plastic Breast & Cosmetic Surgery Specialist in the 2019 Private Healthcare Awards.
He is a key opinion leader and regularly invited to talk by leading organisations, his status is such that he is part of the teaching faculty for the Royal College of Surgeons.
A full biography is available on this site, as you will see by entrusting him you will be in the very safest of hands.
The aftercare
The level of aftercare sets many surgeons apart.
Doctor Fazel takes personal responsibility for all after care.
The aftercare at Refresh is second to none. Maisam Fazel personally sees his patients during their post-operative recovery and is always at hand to answer questions and address any concerns. This attention to detail, level of personalised care and of course great results is evident in the large number of positive reviews he receives on independent feedback sites like Trustpilot and Realself.
Next Steps
To book a consultation to discuss any procedures or treatments available in Windsor, please contact us via the following methods.
CALL US
TEXT US
CONTACT US
Location in Windsor
Doctor Fazel sees Windsor patients at the BMI Princess Margaret Hospital.
This private hospital has leading facilities and is the choice for the top surgeons operating near to Windsor. The standard of care is first class.
The full address is:
BMI Princess Margaret Hospital,
Osborne Road
Windsor
SL4 3SJ