Breast Reduction Windsor
Consultations offered at our four convenient locations in 10 Harley Street, London, Princess Margaret Hospital, Windsor, Spire Thames Valley, Gerrards Cross and Kings' Oak Hospital, Enfield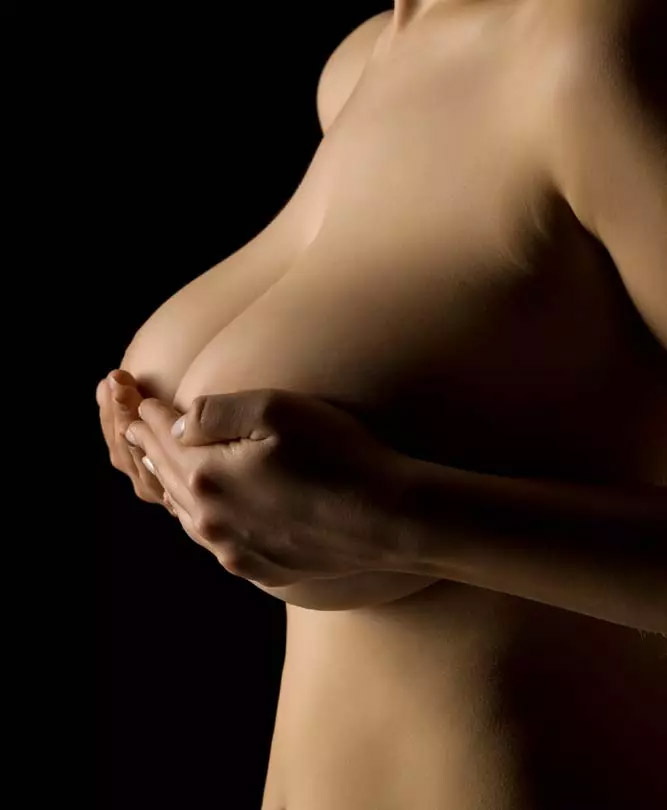 Breast reduction is a life-enhancing procedure available in Windsor through renowned cosmetic surgeon Doctor Maisam Fazel at Refresh Clinic. In this page we will outline key details about breast reduction – what it is, who it is suitable for and the nature of the procedure.
However, perhaps more pressing is the question why consider Refresh Clinic? After all, you have probably decided that a breast reduction is a procedure to consider, but are now searching to find a surgeon you can trust.
You should not choose any clinic out of fear that other options are poor or substandard, instead you should seek the best and a surgeon you feel fully comfortable with. Someone who is an expert in breast reduction and has superb customer care.
In Windsor and the surrounding area, there are many fine surgeons, but Doctor Fazel at Refresh Clinic has a CV that is unmatched.
Key to his appeal is that he IS Refresh Clinic.
At many clinics, a leading surgeon fronts the clinic, but then you may see a more junior member for consultation.
At Refresh, you will see Doctor Fazel, he will advise you as to the best course of action, answer any queries and, where surgery is suitable, he will be your surgeon.
You get the very best care at every stage.
It is also easy to talk of having an unmatched CV and superb customer care, but how can these be judged?
Before and After Photos
Unique To You
Doctor Fazel should be considered because he:
Was awarded the University Prize in Medicine from Cambridge University
Has held Fellowships in both the UK and US
Has trained other surgeons at the Royal College of Surgeons
Was named Best National OncoPlastic Breast & Cosmetic Surgery Specialist in the 2019 Private Healthcare Awards
Underwent extensive training that included time at the renowned Nottingham Breast & Plastic Surgery Unit
Has a stunning rating and series of verified reviews on sites such as RealSelf and TrustPilot
Benefits
Also called a reduction mammaplasty, breast reduction is a procedure that can have benefits to appearance, physical health and also mental health.
The reasons for choosing this surgery vary greatly.
Breasts that are overly large can lead to physical pain; their weight can lead to back and neck pain and potentially impact posture, such problems getting worse over time. Physical activities such as exercise can also be uncomfortable.
Their appearance can be a cause for concern too: people not liking how they look, and this then negatively impacts their self-esteem.
Inevitably, this also leads to mental health concerns of varying degrees. Work can be affected, so too relationships – an experience that should be enjoyable such as going on summer holiday can be greatly diminished if we have concerns over our appearance.
This is the true benefit of cosmetic surgery and a breast reduction and it is so wonderful to see. It makes the patient feel better, any health issues linked to overly large breasts being rectified, but also mental health being much better too. The patient just feels better about themselves and more confident and able to live life to the full.
At a Glance
Duration: 2.5 hours
Daycase / Overnight: Daycase
Type of Anaesthetic: GA
Bra / Garment to be worn for: 6 weeks
Return to Work (depending on job): 7 days
Return to Gym: 2 weeks (lower body) 6 weeks (upper body)
Cost (from): £7600
FAQ
On our dedicated page for breast reduction surgery, you can see a full range of before and after images from patients.
FAQs are also covered, including.
Does a breast reduction also result in a breast lift?
Breast reduction surgery always includes a breast lift so that the new smaller breast is correctly positioned on the chest.
Can a breast reduction produce a specific cup?
Cup sizes tend to vary widely between shops and between bra ranges. Thus they are a very poor way of judging breast size. Maisam Fazel suggests that a much more accurate way to think about a breast reduction is in relation to the patient's overall body shape and to try to make the breasts match the frame. Another useful way to think about the degree of reduction is to think of how much smaller a patient wishes to be, e.g. half the size of the existing breasts.
What scars does a breast reduction produce?
Different skin types produce different degrees of scarring but in general, the scars from a breast reduction tend to fade with time, eventually forming a pale silver line. Maisam Fazel will be able to advise on techniques to help minimise scarring post-surgery.

Please also rest assured that Doctor Fazel will answer all queries and provide you with all useful information.

A follow-up consultation is also common, this enables the prospective patient to give real thought as to whether surgery is suitable for them.

"Fabulous from start to finish.
I had my breast reduction and uplift back in December 2019 and am so pleased I went for it. I had been considering it for years on and off but was always concerned about how to find the right surgeon as you hear such horror stories. I finally plucked up the courage and went to see 2 surgeons through a well known company that a friend used but I found both consultants left me cold. One in particular. Then I stumbled across Mr Fazel, and thank goodness I did. From the moment I stepped into his office I felt I was going to be in safe hands. "
Reviews
It is easy to speak of having a superb ethos and being a leading surgeon, but what do independent, verified reviews state?
Across both TrustPilot and Real Self, the reviews are simply stunning – this from hundreds of reviews for a variety of treatments.
Please do take the time to browse reviews and do this for any surgeon you consider.
About Doctor Fazel
The Refresh Clinic is Doctor Fazel – a truly personalised approach whereby every patient benefits from his skill and experience.
Doctor Fazel is an award-winning surgeon, who was awarded the Best National Onco Plastic Breast & Cosmetic Surgery Specialist in the 2019 Private Healthcare Awards.
He is a key opinion leader and regularly invited to talk by leading organisations, his status is such that he is part of the teaching faculty for the Royal College of Surgeons.
A full biography is available on this site, as you will see by entrusting him you will be in the very safest of hands.
Aftercare
The level of aftercare sets many surgeons apart.
Doctor Fazel takes personal responsibility for all after care.
The aftercare at Refresh is second to none. Maisam Fazel personally sees his patients during their post-operative recovery and is always at hand to answer questions and address any concerns. This attention to detail, level of personalised care and of course great results is evident in the large number of positive reviews he receives on independent feedback sites like Trustpilot and Realself.
Next Steps
To book a consultation to discuss any procedures or treatments available in Windsor, please contact us via the following methods.
CALL US
TEXT US
ONLINE FORM
Location in Windsor
Doctor Fazel sees Windsor patients at the BMI Princess Margaret Hospital.
This private hospital has leading facilities and is the choice for the top surgeons operating near to Windsor. The standard of care is first class.
The full address is:
BMI Princess Margaret Hospital,
Osborne Road
Windsor
SL4 3SJEnter your location