Nipple Reduction Maidenhead
Consultations offered at our four convenient locations in 10 Harley Street, London, Princess Margaret Hospital, Windsor, Spire Thames Valley, Gerrards Cross and Kings' Oak Hospital, Enfield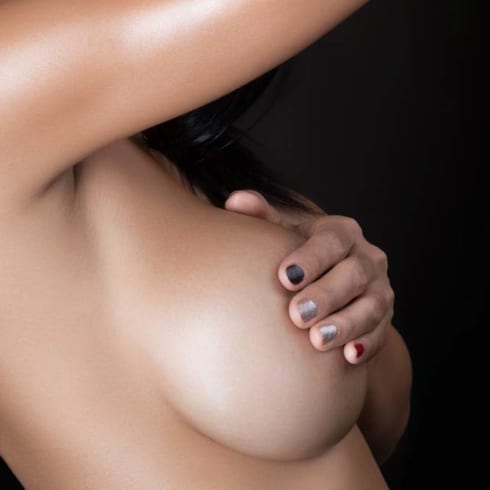 Nipple reduction in Maidenhead is available with Harley Street based onco plastic surgeon Maisam Fazel, at Refresh clinic. Anyone experiencing large, puffy or prominent nipples can have these corrected with a straightforward procedure.
Nipple reduction can help to improve self-esteem and body confidence in those who are experiencing distress as a result of the condition. Treatment to reduce nipple size, by reducing the height or width of the nipple is a quick and highly effective procedure.
In as little as 15 minutes, the nipple reduction procedure can be completed. Patients report highly satisfactory results and are able to return to work the following day, and undertake physical activity usually after one week of recovery.
Refresh by Fazel is a group of clinics led by award-winning Consultant Aesthetic and Onco Plastic and Reconstructive Surgeon, Maisam Fazel. Doctor Fazel is renowned for surgical and non-surgical cosmetic breast procedures, producing outstanding and natural-looking results.
Procedure
Nipple reduction surgery can reduce the size and appearance of large or prominent nipples in all patients, regardless of gender. Surgery to correct the size of the nipples can be carried out as a standalone procedure, or combined with other breast surgery such as areola reduction surgery, breast lift or breast reduction.
Breast reduction surgery is carried out for a number of reasons including:
To reduce the size of overly large nipples
To assist in correcting tuberous breasts
To alter excessively prominent nipples
Surgery is performed under anaesthetic and will be discussed fully during an initial consultation where all treatment options can be explored. The precise surgical procedure will depend on the patient's concerns and will be informed by the wealth of experience Doctor Fazel holds as an expert onco plastic and aesthetic breast surgeon.
Ideal Candidate
Regardless of gender, nipple reduction surgery is suitable for anyone who is conscious of overly large or puffy nipples. There is usually no underlying cause for overly large nipples, although tuberous breasts and Gynaecomastia can both make the nipples appear puffy and more prominent. Other factors can also play a part in the appearance of nipples including pregnancy or stretched skin from breastfeeding, as well as weight loss or weight gain.
Some sensation in the nipple may be lost during the healing stages following surgery, however full sensation is expected to be regained in the months following the procedure.
Cost
Prices for reduction with Refresh by Fazel start at £1500. Patients will attend an initial no-obligation consultation to discuss expectations from treatment, the surgical procedure along with associated risks, and any other available treatment options.
View the before and after photos in the nipple reduction results gallery to see the outcome of nipple reduction surgery with Refresh by Fazel.
About Doctor Maisam Fazel
Doctor Fazel is an internationally-trained, award-winning onco plastic surgeon with over 20 years' experience in leading institutions in the UK and abroad. After completing his studies in medicine at Cambridge University, Doctor Fazel held fellowships in the UK and USA, and gained experience working in the renowned Nottingham Breast and Plastic Surgery Unit.
Regularly and consistently receiving 5 star reviews, Doctor Fazel is known among patients and fellow surgeons for his beautiful and natural-looking results.
Regarded as a key opinion leader in his field, Doctor Fazel is often invited to lecture at conferences worldwide, and was awarded the Best National Onco Plastic Breast & Cosmetic Surgery Specialist in the 2019 Private Healthcare Awards.
Next Steps
Doctor Fazel holds clinics at Princess Margaret Hospital in Windsor and Spire Thames Valley Slough, near Maidenhead. His primary practice is located in London's Harley Street.
To book a no-obligation consultation please get in touch using the contact form on our website.
You can also get in touch in the following ways;
CALL US
TEXT US
CONTACT US
Refresh Clinic Windsor
Princess Margaret Hospital
Osborne Road
Windsor
SL4 3SJ