Breast Reduction Berkshire
Consultations offered at our four convenient locations in 10 Harley Street, London, Princess Margaret Hospital, Windsor, Spire Thames Valley, Gerrards Cross and Kings' Oak Hospital, Enfield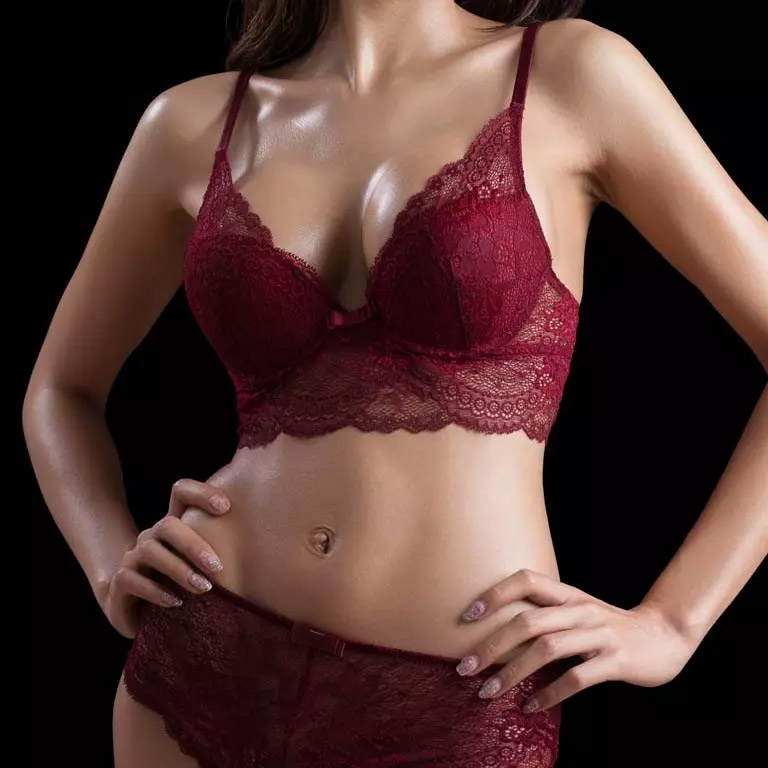 Breast reduction in Berkshire can help with reducing the size, shape and positioning of the breasts. If you're unhappy with sagging breast tissue or the overall appearance of the breasts, a reduction mammoplasty can correct these areas of concern.
A breast reduction is a straightforward surgical procedure designed for those who wish to have smaller, natural-looking breasts. Doctor Maisam Fazel at Refresh has helped many patients regain physical and emotional confidence through reduction mammoplasty.
Book a consultation to get started with us today. You can call the clinic on 0330 660 0979, text 07397 873 258
Doctor Fazel is an award-winning surgeon with more than 20 years' experience in the breast surgery field. He operates from Refresh clinics in London's Harley Street, and has two private practices in Berkshire; in Slough and nearby Windsor.
Before and After Photos
Expectations
Breast reduction surgery is designed for patients who have overly large or disproportionate breasts. You may be unhappy with the way the breasts sit, or you could be experiencing physical pain as a result of the weight of large breasts.
A reduction mammoplasty is a safe procedure when carried out by a highly experienced professional. The breast reduction is one of Doctor Fazel's specialist procedures, and he has an unrivalled reputation as a 5-star rated surgeon.
During the procedure, Doctor Fazel would remove any excess fat, skin or tissue to reduce weight and sagging in large breasts. Patients are normally able to return to work after 7 days, and can resume physical activity after 2 to 6 weeks.
The procedure itself should take just 2.5 hours and can be completed as a daycase, without the patient needing to stay overnight. Doctor Fazel is a specialist reconstructive surgeon and relies on his expert skills to tailor each of his procedures to his patient's individual needs.
Benefits
Aside from having smaller and more manageable breasts, many patients find satisfaction in being able to find clothes that fit better, taking part in activities and exercising, and finding relief from back, neck and shoulder pain.
Breast reduction can mean that patients no longer feel restricted by their bodies, and can continue doing the things they love with renewed self-confidence and self-esteem. Some patients also believe their smaller breasts help them to appear more youthful, too.
Ideal Candidate
Breast reduction is suitable for any person who wishes to make their breasts smaller. In some cases, scarless breast reduction with VASER liposuction is possible. Patients with good skin tone and who are looking for a small reduction in size can often benefit from breast liposuction to reduce volume in the chest with added skin tightening.
During an initial no-obligation consultation, you will be able to meet with Doctor Fazel to discuss your individual case and suitability for breast reduction surgery. You can ask any questions you may have, and get a good idea about what surgery will entail for you.
About Doctor Fazel
Doctor Maisam Fazel is an onco plastic and reconstructive surgeon with expertise in cosmetic breast surgery. He was awarded the Best National Onco Plastic Breast & Cosmetic Surgery Specialist in the 2019 Private Healthcare Awards, and often takes on cases of complex surgery from fellow surgeons.
In his 20-plus years in the cosmetic breast surgery field, Doctor Fazel has helped many patients achieve smaller, more aesthetically pleasing breasts through reduction mammoplasty. Doctor Fazel completed his studies in medicine at Cambridge University before gaining fellowships in the UK and USA.
He harbours a unique background in both plastic and breast surgery, and his international training at some of the leading hospitals worldwide have placed him alongside world leading plastic surgeons.
Next steps
To book your no-obligation consultation in Berkshire, please get in touch.
You can fill out the contact form on our website, or get in touch in the following ways;
CALL US
TEXT US
ONLINE FORM
Refresh by Fazel, Berkshire
Refresh Clinic Windsor
Princess Margaret Hospital
Osborne Road
Windsor
SL4 3SJ